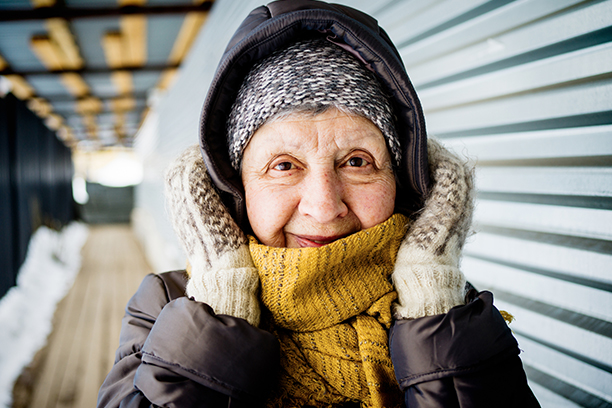 Respite Care in Terre Haute
As much as you enjoy giving your loved one a helping hand with their daily routines, you may find that caregiving is increasingly taking a toll on your physical energy as well as your mental and emotional well-being. Taking a break is often the best solution in this situation and can help you avoid caregiver burnout. Respite care services from Visiting Angels® Terre Haute are designed to help exhausted family caregivers take some much needed time off while knowing their loved ones are in safe hands.
What is Respite Care?
As a family caregiver, you may feel you have to do it all on your own. However, burning the candle at both ends can actually be detrimental to your caregiving abilities. Taking the time to rest and recharge is absolutely crucial to maintaining your personal well-being and protecting your energy so you can maintain a balanced relationship with your loved one.
With respite care, it is possible to call in a professional senior home care provider to care for your loved one in the Terre Haute area while you enjoy a well-deserved break. Our services can be provided according to your needs and personal schedule, enabling you to spend a few hours, days, or even weeks away from your caregiving duties.
How Respite Care Helps Seniors in Terre Haute
While these types of services are incredibly beneficial to unpaid family caregivers who are feeling worn out from the demands of caregiving, they are also beneficial to seniors. It's not uncommon for elderly adults to feel lonely and isolated. As much as you may try to be a form of social and emotional support for them, expanding their social circle through interactions with a compassionate care provider can go a long way in boosting their well-being and promoting a positive experience of aging in place.
In addition to providing social and emotional care, our care providers in Terre Haute can:
Offer a helping hand with personal care tasks
Do basic chores around the house
Prepare meals and go to the grocery store
Arrange transportation for other errands
Take part in joyful pastimes and hobbies
Getting Started with Respite Care
Learn more about how our services can be tailored to your family's unique situation. Just contact us to reserve a free care consultation!
We can meet with families for respite care consultations in Terre Haute, Brazil, Carbon, Cory, Judson, Rockville, and communities throughout the surrounding area. Contact Visiting Angels Terre Haute today!
Serving Terre Haute and the Surrounding Areas
Visiting Angels
TERRE HAUTE, IN
1452 S 25th St
Terre Haute, IN 47803
Phone: 877-334-1531
Fax: 765-848-1046