Dementia Care in Topeka: How To Help When They Say They Want To Go Home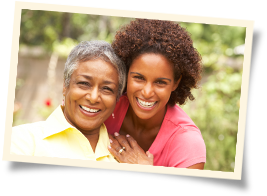 With our flexible in-home dementia care, Visiting Angels® Topeka helps local families care for their senior loved ones. We offer professional assistance and loving companionship from kind, respectful caregivers who know how to manage this disorder.
When it comes to dementia, there are many unique side-effects you have to be prepared for. One such effect, is the tendency of dementia sufferers to declare 'I want to go home.' This statement often comes while they are at home, so it can be confusing for those who have never experienced this situation. The truth of the matter is that they are attempting to communicate something else, but the disorder has affected their communication abilities.
This can be an indication of some sort of physical or emotional distress, and it's important to know how to react. Do not argue or try to correct them about their location. Instead, remain calm and listen to what they are trying to say. By being a comforting presence in these stressful moments, you can redirect their attention away from the crisis and allow them to feel less afraid.
With moments like these, helping someone with dementia is no easy task. Our professional dementia care is a great solution for your family. We can help on a full or part-time basis, delivering compassionate care to help your loved one and give you a much-needed break.
Our Professional Dementia Care in Topeka
Securing a safe and comfortable home life should be the top goal for every family in this situation. Dementia is rough enough as it is, so adding the move to an assisted care facility should be a last resort. Our service allows your relative to get the help they need without giving up their home and enduring a difficult adjustment. We provide:
Customized assistance
Flexible scheduling
Positive companionship
Family relief
And much more!
Dementia Care To Help The Whole Family
At Visiting Angels Topeka, we understand that our role as caregiver and companion is a very important one. All of our caregivers are kind and loving people with a strong passion for helping others. When you choose our service, you can relax knowing that your parent or relative is enjoying dedicated assistance from someone who truly cares about their well-being.
We offer our professional support throughout:
Topeka
Lawrence
Tecumseh
Silver Lake
Auburn
And nearby areas
For further details about our dementia care, contact Visiting Angels Topeka and get started with a care consultation today.