Home Care in Redondo Beach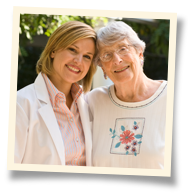 When you have a loved one who is struggling around the house, home care in Redondo Beach can be the ideal solution. For seniors who are faced with increased difficulties living alone, having regular caregiver visits can allow them to remain independent for as long as possible. But it also means they have frequent assistance from a compassionate professional you can count on.
At Visiting Angels® Palos Verdes - Torrance, our caregiving services support seniors who are struggling to live independently. We provide customized care that's calibrated to each client, incorporating their existing schedule and routines so that there's minimal disruption. Our caregivers look after physical, emotional, and psychological needs, so that your family member can truly flourish.
How We Customize Home Care in Redondo Beach
Our agency always builds a care plan from scratch for each of our clients. We do this in consultation with seniors as well as their families, so that you can weigh in on specific care needs and ask any questions about the process. We take this customized approach because we know each of our clients has unique needs that may change at any time. It allows us to be flexible, adaptive, and thoughtful when administering home care in Redondo Beach.
If you aren't based locally, but your family member is, that's not a problem. Our care team can communicate with you as well as your loved one to make sure everyone's on the same page about the level of support that's required. Even after a care schedule has been built, it can be re-adjusted whenever needed. You'll be able to get in touch via phone or email with our team, so you always know your loved one is being taken care of.
Our Local and Compassionate Caregivers at Visiting Angels Palos Verdes - Torrance
With Visiting Angels Palos Verdes - Torrance, our caregivers are the cornerstone of our agency. We have home care professionals based everywhere in the region, including:
Redondo Beach
Torrance
Manhattan Beach
Rolling Hills
Rolling Hill Estates
Hermosa Beach
Palos Verdes
And throughout the area
We know how much of a difference the right caregiver can make for your loved one. Our care team always matches each client to the caregiver that's ideally suited to provide for them. You and your family will even have the chance to participate in this process, for ultimate peace of mind.
Learn more about home care from Visiting Angels Palos Verdes - Torrance. To schedule a consultation in Redondo Beach, just contact us today.