Caregiver in Kingsport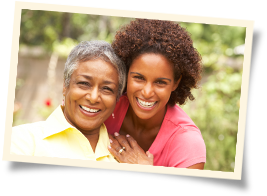 With highly qualified professionals on the job, Visiting Angels® Tri-Cities offers kind, compassionate, and reliable caregiver services throughout the Kingsport area. Our support is always customized around the needs of your loved one in order to provide the right level of care. Our mission is to keep them safely and comfortably living at home, reducing or even eliminating the need for an assisted living facility.
We believe in the power of a comfortable home life, and strive to deliver this amazing benefit to as many seniors as possible. Staying at home can keep them in better spirits, provide more dignity and comfort, and help them maintain a stronger connection to the outside world.
With extensive background and reference checks, we are always committed to hiring the best people for the role. As a result, you can count on our caregivers to be honest, reliable people with amazing qualifications and wonderful personalities. We are proud to supply kind, compassionate care and loving companionship for your elderly parents or relatives in Kingsport.
The Benefits of Hiring a Professional Caregiver in Kingsport
The best way to improve your loved one's quality of life is to help them create a sustainable home environment. This can include all types of different assistance, depending on their needs. We are ready to provide customized care that addresses your loved one's specific requirements and keeps them safe, happy, and content in the comfort of their own home. We offer:
A great respite for caring family members.
Kind and attentive companionship.
Respectful care from warmhearted professionals.
Essential help with personal care tasks like bathing and grooming.
Reminders to keep them on a proper medication schedule
Accident prevention, household chores, errands, walking assistance, and more!
Trusted Caregivers From Visiting Angels Tri-Cities
With our Select Your Caregiver® process in place, we have a reliable formula for choosing the best person for your loved one in the Kingsport area. Since a key part of our service is providing great companionship along with excellent care, we place a strong emphasis on both professional and personal details when making this choice. For best results, we invite family members to screen our chosen candidate in person and make the final decision. We are always ready to provide additional candidates if need be.
You can access our caregiver service throughout:
Kingsport
Johnson City
Bristol
Blountville
Colonial Heights
Gray
Watauga
And throughout the surrounding areas
For further information about our kind and compassionate caregiver service throughout the Kingsport area, call Visiting Angels Tri-Cities today.