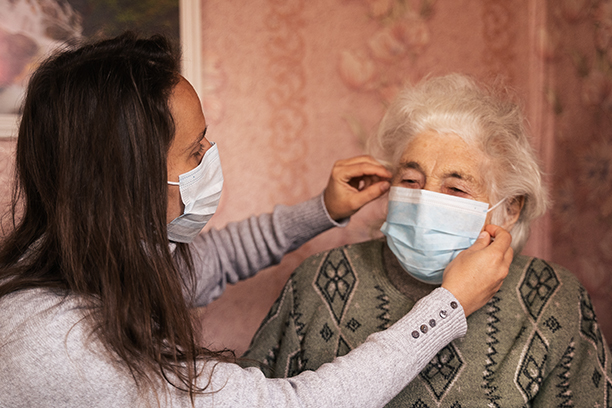 Companion Care in Jenks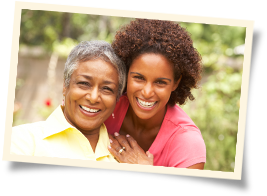 Helping Seniors When They Are Lonely
Are you caring for a loved one and worried about them feeling lonely? At Visiting Angels® Tulsa our years of providing companion care to seniors in Jenks has taught us a lot about combating this common problem. If you're wondering what you can do to help your loved one, here are some helpful tips:
Tips For Combating Senior Loneliness
Increase Interaction Level. As anyone knows, you can be lonely in a room full of people, so simply increasing contact is not a solution by itself. However, having very few people to interact with can cause feelings of isolation and loneliness. Consider organizing a support group of family, friends, and neighbors to participate in a monthly "calendar of contact." Everyone can take a couple of turns, alternating between phone calls and visits and fill up more of your loved one's time.
Quality Not Just Quantity. Any outside contact is helpful, but meaningful contact is always preferred. Find ways to really engage your loved one in a topic that will be interesting to them. Ask questions about their childhood, their previous work or hobbies,
or places they've visited. Give them opportunities to reminisce about all the meaningful things that have comprised their lives so far.
Pet Therapy. If your loved one is able and willing, consider a small pet for them to care for and love. Pets have been shown to provide tremendous benefits to seniors suffering from loneliness. If owning a pet is not an option, consider arranging a friendly local pet to stop by for a visit or take a trip to the local dog park.
Consider Companion Care. Caregivers who specialize in companion care have the knowledge and training necessary to provide quality, one-on-one care and attention to your loved one in the Jenks area.
Local Companion Care in Jenks
At Visiting Angels Tulsa, our caregivers are fully vetted and trained. They are compassionate local professionals, dedicated to providing the best companion care available in the Jenks area. We understand it's just not possible for you to be there with your loved one as much as you'd like. Our caretakers work according to your scheduling requirements and are there to make your life easier and your loved one's life less stressful.
We help families in Tulsa, Jenks, Broken Arrow, Bixby, Tulsa County, Owasso, and the surrounding area.
To learn more about our companion care services in Jenks or any of our essential personal care menu of services, call Visiting Angels Tulsa today. Even though we are technically not a home health agency, we provide many of the same services and are ready to help with a moment's notice!
Serving Tulsa, Owasso, Broken Arrow, Jenks and Bixby
Visiting Angels
TULSA, OK
1532 S Peoria Ave
Tulsa, OK 74120
Phone: 918-609-5600
Fax: 866-578-2012