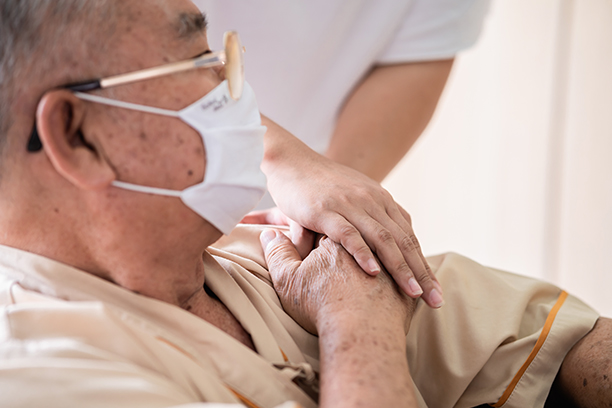 Senior Care in MacDonald Ranch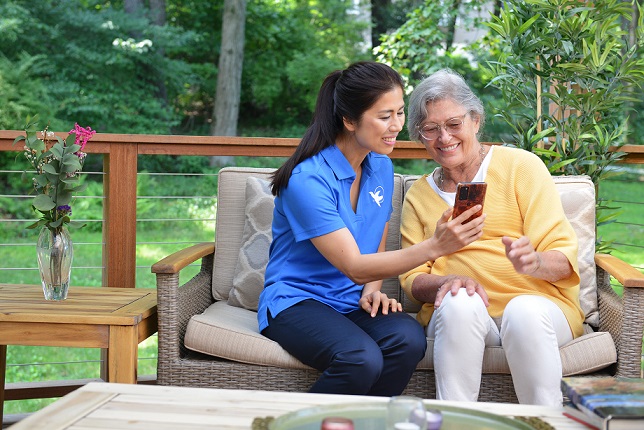 When You Feel Guilty For Needing Help
Many people fall into the role of family caregiver almost by accident. At first, you're only assisting with a few tasks around the home. Over time, your loved one's needs can become more advanced and complex, requiring you to frequently provide support. At a certain point, it may be time to consider senior care in MacDonald Ranch. Visiting Angels® Las Vegas and Henderson can help.
A lot of family caregivers get nervous or guilty about bringing in professionals. Let's take a look at why that is—and what you can do about it.
3 Reasons Why Family Caregivers Feel Guilty
For family caregivers in MacDonald Ranch, the daily demands of looking after a family member can be overwhelming. Even if you need help, it's hard to admit it. Here are a few reasons why that may be happening:
You feel like you're giving up. A lot of family caregivers feel bad anytime they have to take time away. That feeling can grow when you're contemplating professional support. You may fret that you're not doing enough, or that you're giving up on your loved one.

In these situations, it's important to remember that you've already been doing so much. For most people, it's just not practical to keep it up long-term. Getting support isn't giving up: it's just making sure caregiving is sustainable long-term.

You feel like you're letting them down. It doesn't matter whether your loved one has expressed this sentiment directly or not. Many family caregivers worry that they're not living up to their loved one's needs. That's especially true if your aging family member has expressed disinterest in professional care.

The reality is, the vast majority of seniors adjust to having in-home care—and most of them thrive with the attention of a dedicated professional. Give yourself (and them!) time to adjust to this new routine.

You're hearing from another family member. If other family members hear that you're contemplating senior care, they may say something accidentally hurtful or thoughtless. This can really compound any guilt you're experiencing about this decision.

It's helpful to remember that they likely don't understand the day-to-day demands you're dealing with. Don't let their fear, worry, or guilt become your own.
Flexible Senior Care in MacDonald Ranch
Our agency offers support to seniors and their family caregivers in:
MacDonald Ranch
Henderson
Las Vegas
North Las Vegas
Anthem
And throughout the surrounding area
Help your loved one get the flexible, compassionate senior care they need. To learn more about your care options in MacDonald Ranch, just call Visiting Angels Las Vegas and Henderson.
Serving Summerlin, Las Vegas, Henderson and Surrounding Areas
Visiting Angels
LAS VEGAS, NV
1180 N Town Center Dr #100
Las Vegas, NV 89144
Phone: 702-562-3322
1701 N Green Valley Pkwy #9A
Henderson NV 89074
Phone: 702-407-1100