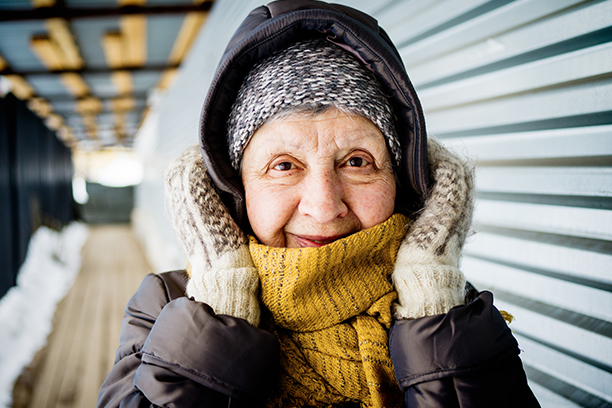 We're Proactive
Referrals to Proactive Assisted Living Services in Venice
Those in search of assisted living services in the Venice area have many questions that require answers. Whether you live a few miles away or across the country, you want the assisted living services you choose to ensure your loved one's health and wellbeing. At Visiting Angels® Venice, we understand your concerns.
Deciding on an agency to provide assisted living services for your loved one in the Venice area means making a choice to trust someone else to provide the same level of care you would, if you could. It's a big decision. You may worry that the agency you choose will not be as concerned about quality care as you are. Or you may worry that your loved one will get lost in the shuffle. You may even worry that the caregiver assigned to your family member will not be fully engaged. All of these are legitimate concerns and we understand how you feel.
About Our Assisted Living Services Referrals
At Visiting Angels Venice, our assisted living services referrals have been structured to address these concerns and provide peace of mind to our clients. We have developed a proactive approach to care that engages our clients, their families and the caregivers in our referral network. We don't believe in a 'set it and forget it' approach to care. The caregivers we refer for assisted living services are proactive and engaged.
In an effort to ensure no client is ever overlooked, we have instituted a policy of ongoing contact with our clients and caregivers. The caregiver you choose from our nurse registry will be empowered to reach out with any questions or concerns they have about your loved one's care. Our service coordinators check in with all our clients and caregivers via spontaneous phone calls and drop in visits and provide follow up as necessary.
We believe peace of mind and quality care go hand in hand. We pledge to remain in contact with your caregiver and your family throughout our time together. The regular exchange of information we provide will ensure your family member is receiving the best care possible and that you have the peace of mind you desire.
To learn more about the proactive assisted living services referrals we provide in the Venice area, we invite you to call our office.
Serving Venice, North Port, Englewood, Port Charlotte and Surrounding Communities
Visiting Angels SUNCOAST
13005 Tamiami Trl
North Port, FL 34287
Phone: 941-218-8404
30211336