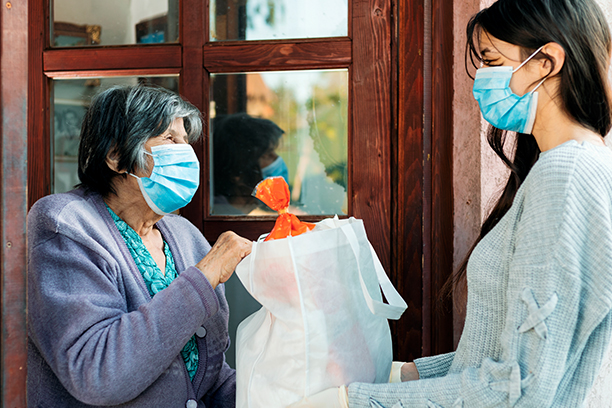 Long Distance Care Giving in Virginia Beach
Adult home care services can provide peace of mind to your family in Virginia Beach, VA
Living far away from aging parents, grandparents, or other cherished relatives might make it challenging to provide for their needs as you would like. Traveling back and forth between their house and yours, as well as arranging their affairs, can become a full-time job. Even if you're not with them, you might be preoccupied with their well-being. Visiting Angels Virginia Beach, your local allies in adult home care services, can set your mind at ease by providing superior care straight into your loved one's home.
Top-notch elder care services
Our caregivers, of course, are at the heart of our elder care services at Visiting Angels Virginia Beach. To join our team, we carefully choose only the most exceptional community members. These individuals must show a high degree of talent and expertise and a real passion for seniors and, most importantly, authentic compassion. Then, through our Select Your Caregiver process, we take it a step further by carefully pairing your loved one with a member of our staff with whom we believe they may build a meaningful bond. Our adult home care services evolve from simple helping-hand tasks to truly life-changing aid in their skilled hands. We'll match you with a caregiver with your loved one in Virginia Beach, and we'll make sure their elder care services are as well.
Complimentary consultations
You should ask specific questions regarding a home care agency's service before deciding on one. You can with Visiting Angels Virginia Beach's convenient and straightforward in-home consultations. It's a no-obligation opportunity to learn everything you need to know about our Virginia Beach elder care services from the comfort of your own home. One of our local home care providers can be dispatched to your door for a face-to-face meeting with just a phone call. If you are ready to proceed, we can begin tailoring your loved one's care services at that time. The best part is that there is no fee and no obligation.
Call Visiting Angels Virginia Beach today to schedule a free consultation for elder care services. Our adult home care services serve Norfolk, Chesapeake, Virginia Beach, and the neighboring areas.
Serving Virginia Beach and the South Side
Visiting Angels
VIRGINIA BEACH
1642 Pleasure House Rd #104
Virginia Beach, VA 23455
Phone: 757-530-5961
Fax: 844-795-8881