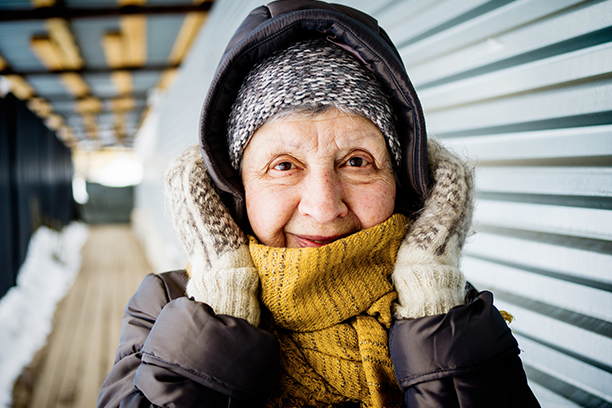 Elder Care Assistance: Caring for Someone in the Visalia, CA Area with Alzheimers
Visiting Angels Offers Elder Care Assistance for Seniors with Alzheimer's in Lindsay, Visalia, Porterville, Hanford, and Nearby Cities
Alzheimer's, a fatal brain disease that affects cognitive abilities, affects millions of people across the nation. An Alzheimer's diagnosis is often a shock not just for the individual, but for their entire family as well. But remember that there are steps that your loved one can take to manage this disease.
With Alzheimer's, being proactive is key. The sooner you witness the warning signs, the sooner your loved one gets diagnosed, and the sooner your loved one can receive elder care assistance. There isn't a cure for Alzheimer's, but there are medications and lifestyle changes that your loved one can incorporate to improve their quality of life.
Be sure to know these 10 Warning Signs of Alzheimer's:
Challenges in planning or solving problems

Confusion about time or place

Memory loss that disrupts daily life

Difficulty completing tasks at home or at work

Trouble understanding visual images or spatial relationships

Decreased or poor judgment when making decisions

Withdrawal from work or social activities

Changes in mood or personality

New problems with words in speaking or writing

Misplacing things and losing the ability to retrace steps
Remember that Alzheimer's disease isn't a normal part of the aging process. During aging, a person may experience some of the above signs in various degrees. But, when someone has Alzheimer's, the symptoms get worse as time progresses.
Here are a couple of steps that you should utilize if someone you love gets diagnosed with Alzheimer's:
Educate yourself about the disease

Take care of financial, legal, and long-term elder care assistance planning issues

Employ cognitive stimulation

Arrange respite and/or regular care

Build a support system
Have you or someone you love recently been diagnosed with Alzheimer's disease? You're not alone. For more information about Alzheimer's disease or to explore elder care assistance, call Visiting Angels of Lindsay, CA today at 559-853-4420.
Serving Visalia, Porterville, Lindsay, Hanford, Tulare, Woodville, and the Surrounding Areas
Visiting Angels
VISALIA, CA
1430 S. Mirage Ave.
Lindsay, CA 93247
Phone: 559-853-4420