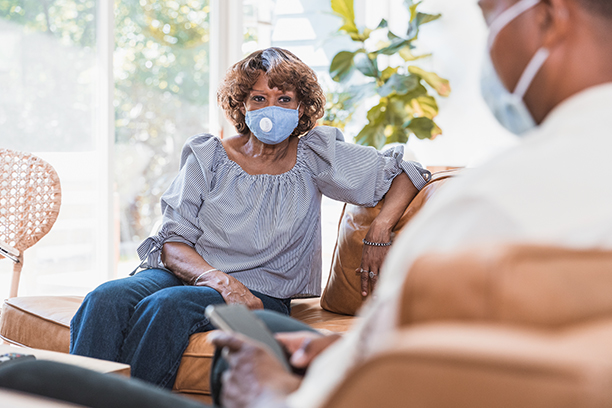 Caregivers with Character in Washington, DC
At Visiting Angels, we look for caregivers in Washington, DC who have both the experience and character needed to provide exceptional home care services to seniors
If you're looking into home care options for a senior loved one in Washington, DC, your first priority should be to find a provider who is able to provide the support your loved one needs in order to remain safe and comfortable in their own home. However, experience isn't the only important factor when finding a senior care provider. You should also look for an agency that is passionate about the work they do and is committed to providing personalized support for every client they work with.
At Visiting Angels Washington DC, we make sure to find caregivers that not only have the experience needed to provide exceptional senior care, but also have the character needed to provide a caring presence and form a strong bond with the seniors they care for. Our Angels helps us fulfill our mission in making a difference in the lives of seniors throughout Washington, DC.
How We Find Our Angels
"Visiting Angels is reliable, always on time rain snow or shine. Great care by compassionate staff."
- Dovi B.
At Visiting Angels Washington DC, we have fine-tuned our screening and interviewing process so we can find the best local caregivers. In addition to asking applicants to have prior caregiving experience and references from reputable organizations (healthcare institutions, volunteer organizations, nursing homes and other organizations), we also look for individuals who share our agency's values. Care providers who are patient, kind, loyal, dedicated, trustworthy and compassionate are invited to join the Visiting Angels team.
By valuing both compassion and character, we are able to find care providers who truly care about the work they do and the seniors they work with. After all, we wouldn't hire anyone we wouldn't trust to care for our loved ones.
How We Can Help You Find the Perfect Caregiver
At Visiting Angels Washington DC, we are committed to providing personalized, one-on-one home care services. That means in addition to customizing your loved one's care plan, we will also give them the option to select their own care provider.
Before we begin providing care, we will introduce a selection of our caregivers we feel will be the perfect fit. Ultimately, your loved one will make the final decision based on the Angel's personality, schedule and other factors.
This process helps our Angels form strong bonds with care recipients and helps them provide exceptional, one-on-one care. Not only do our caregivers assist seniors with daily activities, but they also provide meaningful companionship and help seniors feel safe, comfortable and content as they live out their golden years at home.
When you choose Visiting Angels Washington DC, you'll have peace of mind knowing your loved one is in capable and caring hands.
If you'd like to learn more about our caregivers and our senior care services, call our Washington, DC office at 202-701-1437 to schedule a free in-home consultation!
Serving Washington, DC Metro Area
Visiting Angels WASHINGTON DC
7826 Eastern Ave NW #409
Washington, DC 20012
Phone: 202-701-1437