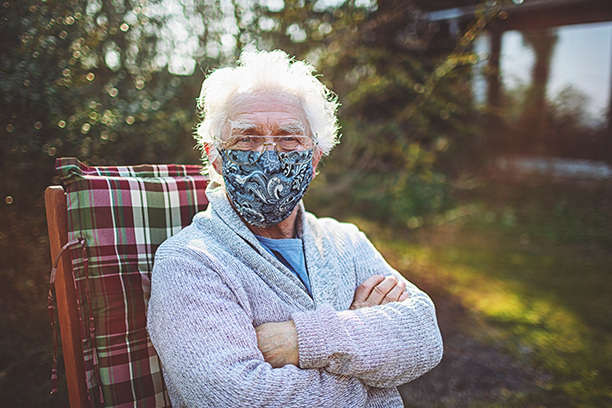 Social Care: How Our Companion Caregivers Help Seniors in Washington, DC Stay Connected
Our companion caregivers at Visiting Angels use the Social Care program to teach seniors in Washington, DC how to use digital platforms to remain in touch with friends and family
More and more seniors are choosing to age in place at home rather than in a nursing home or assisted living facility. Seniors who wind up living alone, however, often feel lonely and isolated from the rest of the world. This is particularly true for those who have mobility issues and are unable to move about as freely as they formerly did, making it difficult to go out and visit friends and family.
At Visiting Angels Washington DC, we concentrate not only on our clients' physical care needs, but also on their emotional and social ones. We recognize that in-home senior care requires a multifaceted strategy. As part of our Social Care program, our companion caregivers may assist your parent in staying connected to their loved ones via a variety of digital platforms such as Facebook or Skype.
How Technology Benefits Seniors
We aim to keep the seniors we care for as socially involved as possible. We have discovered that when our companion caregivers help clients learn how to use current technology, they can remain in contact with individuals they care about in the most convenient manner imaginable.
Surfing the Internet has been found in studies to significantly decrease depression in older adults. Seniors might use their computer to purchase goods online or study information in addition to communicating with friends and family. According to research done at the University of Arizona, seniors who use Facebook regularly have improved their working memory.
How the Social Care Program Helps Seniors
Visiting Angels Washington DC is committed to providing the greatest quality in-home care to seniors Northwest, Northeast and Southwest DC. Our companion caregivers can keep your parent connected to the world around them through our Social Care program, in addition to assisting with other day-to-day tasks and providing dignified personal care. Although all of our caregivers are sensitive and caring home care experts who can keep your loved one company and ease feelings of loneliness, we recognize that your loved one may want to spend quality time with family or catch up with friends and neighbors from time to time.
Our companion caregivers can assist your loved one in learning how to use a smartphone so that they may keep in contact with friends and family members at all times. Our caregivers can also teach kids how to text, e-mail, Skype and utilize FaceTime. Since Facebook is a great platform for keeping in touch with others, we will happily assist your loved one with creating an account and learning how to utilize it.
With the Social Care program from Visiting Angels Washington DC, your loved one can maintain a busy social life while avoiding feeling lonely as they age in place.
To learn more about the Social Care program and our other home care services, call our Washington, DC office at 202-701-1437 today!
Serving Washington, DC Metro Area
Visiting Angels WASHINGTON DC
7826 Eastern Ave NW #409
Washington, DC 20012
Phone: 202-701-1437