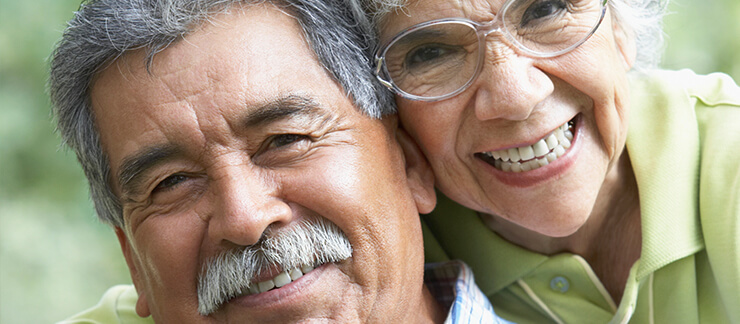 How Home Care Can Be Your Eyes and Ears for Mom or Dad
Your aging parents may be enjoying their golden years, but as the years pass, issues may naturally arise. Maybe Mom has a slow-progressing eye condition. She can't drive at night. Or Dad randomly forgets the names of you and your siblings. Of course, it could be nothing, or he may be experiencing the early stages of dementia or Alzheimer's. "Demand for elder care will also be fueled by a steep rise in the number of Americans living with Alzheimer's disease, which could nearly triple by 2050 to 14 million..." according to the statistics from the Population Reference Bureau.
The point is that when you experience these signs, it's natural to worry. Your instinct may be to step in and care for your parent. But you can't neglect balancing other needs: a full-time job, children and family. You can quickly lose yourself and ignore self-care. Too many pressures can cause you to burn out both emotionally and financially.
But your family must stay abreast with Mom or Dad's conditions as their needs evolve. And it's unreasonable to hold yourself accountable for Mom or Dad's wellbeing at all times. The natural aging process can expose your parent to a range of health issues, and certain conditions may remain undiagnosed for a long time.
Maybe you've thought about asking your parent to move in with you. However, most elderly would like to 'age in place' and maintain their independence. Per a joint report by the Home Care Association of America and Global Coalition on Aging: "Nine out of ten Americans 65 and older want to stay at home for as long as possible, and 80 percent think their current home is where they will always live."
Technology is Not Enough
You may think using smart telehealth devices or installing a home-monitoring system is the answer. However, stand-alone technology can hardly replace the expertise of a trained professional who has cared for people just like your parents.
Even if you're seeing Mom and Dad on routine visits, it doesn't mean you can manage the care alone. For instance, severe mood swings may not manifest in an elderly until sundown, a time when you're likely to feel drained from a long day. During moments of irritability and high-agitation, your parent can't depend on a digital health device to restore a sense of calm; however, a trained, professional caregiver can be a calming presence, and be your eyes and ears for Mom and Dad when you can't be there.
More Emotional Safety and Physical Security
A quality home care provider can address safety before it's too late. For example, if your parent is losing balance, your mom's professional caregiver may know how to "fall-proof" the home.
However, it's more than expertise. It's the level of compassion at which care is delivered: "We want to have the caregivers understand that we are the guardians and protectors of the [elderly's] self-esteem," says Jeannie Vestrum, Director of Program Development at Visiting Angels.
Further, this person can serve as a human firewall. Lonely seniors become easy prey for fraudsters. An unsuspecting elderly adult is a target for scam artists. Make sure your elderly loved one doesn't end up a victim. Every day, scammers are trying to gather personal information and are banking on confused seniors to give it to them. Fraudsters may try to engage a lonely senior who is hungry for more interaction. It's just another scenario where a caregiver can mitigate potential harm for your loved one.
It Matters More When the Stakes Are High
If your mom or dad was recently discharged from the hospital, it's essential to prevent costly hospital readmission. Home care can dramatically reduce the chances. Specifically, proper care for the first month after hospital discharge is emphasized: "Elderly adults have a much lower chance of recovery if they are re-hospitalized in this 30-day window, which is why reducing hospital readmissions is so important."
Will you be around to ensure your parent strictly adheres to a doctor's discharge care plan? If not, you can lean on a professional caregiver to ensure the care plan is followed, keeping your loved one safe and out of the hospital.
What about if the doctor assigns Mom or Dad a meal plan? Will you be there to prepare the recommended foods for your parent? Professional caregivers can prepare nutritious daily meals for the senior.
It's no secret that early detection is the key to better health outcomes. While caregivers are not medical professionals, they do possess the education and experience necessary to recognize initial signs of dementia, Alzheimer's or symptoms of depression. Consider this conclusion from the medical study, Depression Screening in Medically Ill Homecare Elderly: "Home care serves a large elderly population that is particularly vulnerable to depression because of their co-morbid medical conditions and homebound status." Therefore, caregivers can be your eyes and ears while working extra hard to foster a positive attitude in your senior.
A home care provider is an objective third-party who takes a measured approach. Should there be a problem, you won't lose precious time before addressing the issue.
Read more on recognizing and treating the most common undiagnosed senior illnesses here.