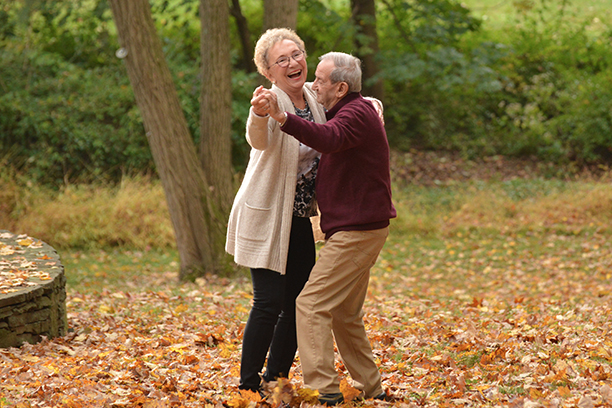 We're Proactive
Proactive At Home Assisted Living Services in Waynesboro
When your Mom or Dad wants to continue living at home but needs some assistance, Visiting Angels Waynesboro is here to help. We provide at home assisted living services to families in Waynesboro, Greencastle and throughout Southern Franklin County. With our help, individuals are able to continue living safely and confidently at home.
At Visiting Angels Waynesboro, we believe one of the essential components to quality at home assisted living services is proactive follow up and communication. When you work with us for at home assisted living services, you will frequently hear from our office team and your caregiver.
We work hard to ensure our clients never feel like just a number. We believe in personalized at home assisted living care services that treat each of our clients with the respect they deserve. As your loved one is developing a relationship with their senior care provider, our office staff is making sure the relationship is developing as it should. They will make follow up phone calls and drop in visits to ensure your loved one is happy and well taken care of. These phone calls and drop in visits will continue throughout the time they are cared for by Visiting Angels. Any concerns we see during these follow up calls and visits will be communicated to your family immediately.
Your Visiting Angel will also be on the lookout for any changes in your loved one's health or behavior. Often times our trained and experienced caregivers pick up on subtle changes that may go unnoticed by family members. If they notice anything that is out of the ordinary or of concern, they will bring it to your attention.
We believe proactive at home assisted living services reduce problems and concerns. We are committed to reaching out to your family if we notice anything that seems out of the ordinary. You can count on the Visiting Angels team to be your eyes and ears when you are away from home.
Find out how our proactive at home assisted living services help families throughout the Waynesboro area by calling our office today at 717-749-0458. We look forward to working with your family.

Serving Waynesboro, Greencastle, & Southern Franklin County
Visiting Angels
WAYNESBORO, PA
10764 Buchanan Trail E
Waynesboro, PA 17268
Phone: 717-749-0458