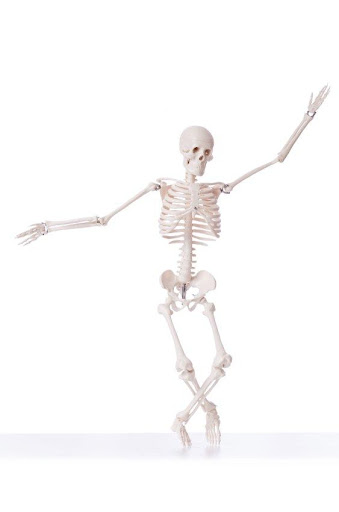 Healthy Bones and Joints
Millions of American adults live with bone and joint-related conditions. According to the Nation Poll on Healthy Aging from the Institute for Healthcare Policy and Innovation at the University of Michigan, 60 percent of people between 50 and 80 have arthritis, which can cause severe joint inflammation and discomfort. And that number doesn't include the nearly 70 percent of seniors who experience joint pain but don't have an arthritis diagnosis.
Beyond joint conditions, many seniors also experience bone-related injuries, such as fractures and breaks, most commonly due to falling. According to the CDC, nearly 300,000 adults 65 and older will have a hip fracture that requires hospitalization. In addition, some have to undergo a hip replacement. Hip replacement surgery is not all that common, but Cleveland Clinic states elbow replacements are becoming increasingly common.
The primary risk factor leading to bone and joint-related conditions is age. This is because the body undergoes significant changes with age, leading to increased discomfort and a greater chance of injury. While you can't stop aging, understanding how the body changes can provide insight into maintaining healthy bones and joints.
What happens to bones and joints with age
Human bones have a skeleton made of bones. Bones meet at joints, allowing for flexibility and movement. Cartilage surrounds the end of the bone where it meets at a joint, which cushions the bones and keeps them from grinding against each other. The bones, joints, and cartilage undergo many changes as the body ages.
Bones lose calcium and other minerals, resulting in decreased bone density, making it easier for them to break or fracture. Many seniors also experience stiffer joints because of reduced fluids in the joints or the wearing away of cartilage. These changes can lead to various bone and joint-related conditions like osteoporosis and certain types of arthritis.
Tips for maintaining healthy bones and joints
You can't stop your bones and joints from aging, but there are steps you can take to maintain healthy bones and joints and reduce your chances of injury.
Visit your doctor. The best first step for your health is to speak with your doctor. Let them know if you're feeling discomfort or noticing stiffness. Tell them if you've had a fall or hurt yourself, even if it feels embarrassing.
Consider working with a dietitian or nutritionist. What you eat can play a vital role in the overall health of your body. For example, foods may trigger symptoms, such as joint inflammation, while other foods provide ease.
Get to know your family medical history. Having a family history of certain diseases can put you at risk for them. For example, talk to your immediate family about joint or bone-related conditions like osteoporosis. Be sure to share whatever you learn with your doctor so they can provide prevention plans.
Working with Visiting Angels
If you're experiencing bone and joint changes that make caring for yourself challenging, the Visiting Angels team can help. Our professional caregivers provide nonmedical assistance so clients can have a more accessible and safer at-home life. Caregivers can help with light housekeeping, medication reminders, meal preparation, transportation, personal grooming, mobility assistance, and more.
Our Wayzata office works with seniors in Minneapolis and the West and Southwest communities. If you'd like to learn more about our services or schedule a complimentary consultation, send us a message or call (952) 935-0789.