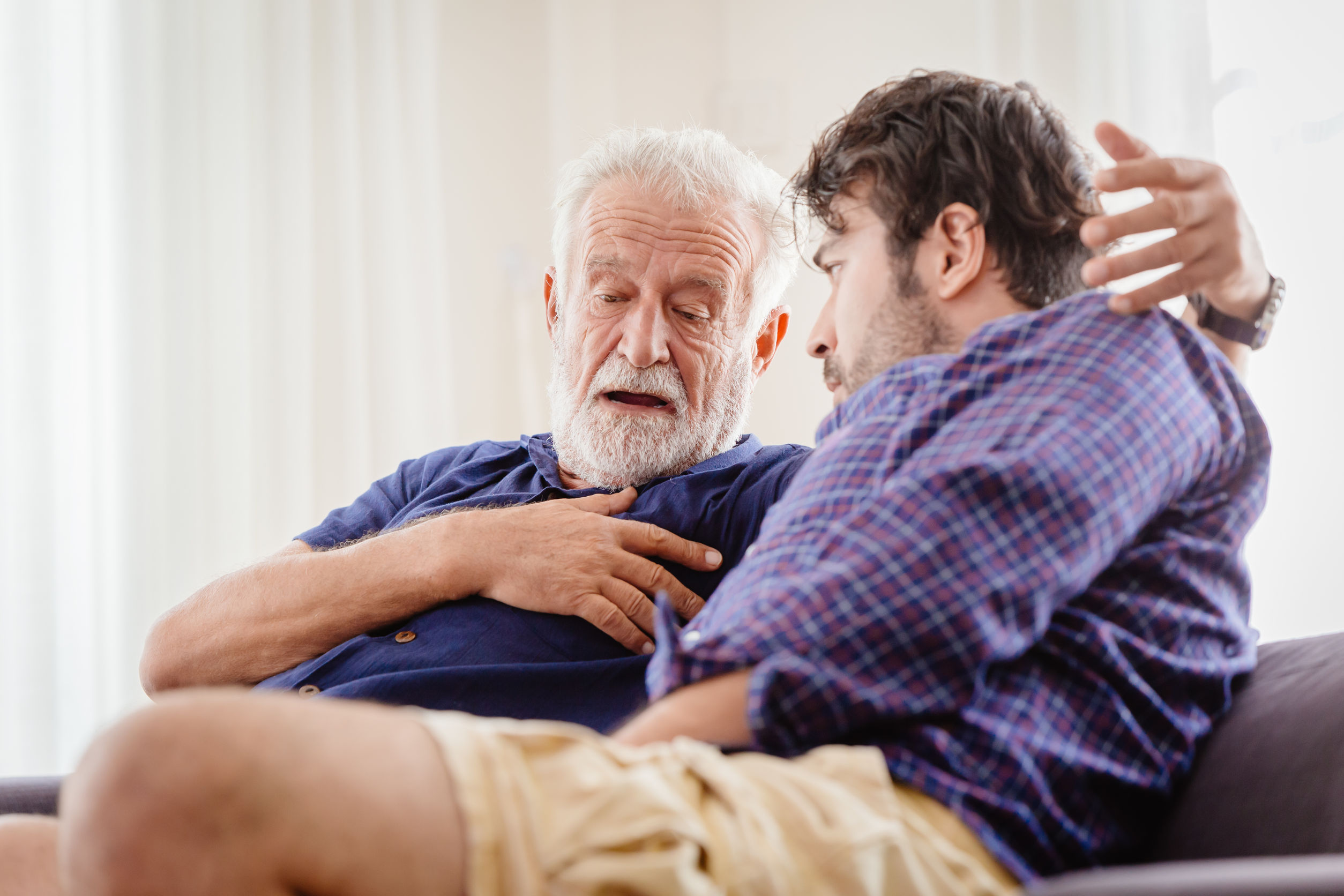 Talking to Your Aging Loved One About Their Alcohol Use
There's a misconception around alcohol abuse that it's a young person's disease. But anyone can have a complicated relationship with alcohol at any age. Alcohol abuse in seniors may be more common than you think. According to the National Institute on Drug Abuse, nearly 65 percent of adults aged 65 and older drink more than the recommended daily amount each week. In fact, alcohol is the most used drug among older adults.
If you have an aging loved one in your life who you believe is at risk for an alcohol abuse problem, one of the first steps is talking to them about your observations. It's uncomfortable to bring up alcohol abuse with a loved one, especially a parent or grandparent, but preparing yourself for a conversation and executing it with compassion can significantly differ their quality of life moving forward.
The Risk of Alcohol Abuse in Seniors
Excessive drinking can be dangerous at any age, but there are additional concerns with seniors. People shouldn't drink alcohol with certain medications, both prescription or over-the-counter. Many older adults take daily medications, and when mixed with alcohol, it can lead to severe health conditions and even death.
Alcohol also affects seniors differently. For most adults, drinking affects balance and motor skills. For seniors, impaired balance can happen more quickly and increase the risk of falls, leading to fractures and other injuries. Excessive drinking can also increase the risk of developing health conditions such as intestinal bleeding, high blood pressure, stroke, memory loss, and cancer.
Tips for Talking to Your Aging Loved One About Alcohol
Discussing alcohol abuse with a loved one isn't easy, but it's necessary to keep them safe. Consider these tips to prepare for the conversation and get the most out of it.
Start with compassion and explain why you're concerned. When you start a conversation with a loved one about their drinking, you want to make sure you're coming from a place of love. Express to them how much you care and how you're worried for their health and safety. Give them concrete examples of times their drinking got out of hand, but do so in a compassionate way that won't make them feel embarrassed.
Avoid blaming your loved one or using accusatory language. The goal of your conversation is not to make your loved one feel inadequate. Stay away from blaming them for drinking too much and not using accusatory language to hurt their feelings. When you do, your loved one will likely become defensive, which won't benefit the conversation. Instead, express your feelings by explaining how their actions make you feel. Instead of saying "your drinking makes you mean," try saying, "when you drink, it makes me uncomfortable because I notice a shift in your mood, and sometimes the things you say when you're drinking hurt my feelings."
Make the conversation feel collaborative. You don't want your loved one to feel isolated. When you're discussing situations, use words like "we" and "us" to show that their drinking is something you want to work through together. It's not just their journey to fix on their own. When talking about treatment options, include yourself in the journey and share how you're going to be involved in helping them.
Ask questions and give your loved one space to express themselves. You'll likely be the one initiating the conversation, but you don't want to be the only one talking. After you've shared your concerns, let your loved one process and respond. If they're closed off or reluctant to speak, ask them questions about how they view their relationship with alcohol.
Avoid using words like "addict" or "alcoholic." There are many negative connotations with words like "addict" and "alcoholic," and using those terms can trigger your loved one. Instead, focus on describing your loved one's actions and not attaching what they do to who they are as a person.
If you believe your loved one is in danger and needs immediate care, talk to their doctor about treatment options.
How Visiting Angels Can Help
If you need assistance caring for your aging loved one, the Visiting Angels team can help. Our caregivers can provide transportation to and from doctor's appointments, meal preparation, light housekeeping, medication reminders, and more. We can also bring you and your family peace of mind by knowing your loved one is being looked after when you're not available. Our Wayzata office serves families in Minneapolis and west and southwest communities. If you'd like to learn more, you can contact us online or give us a call at 952.935.0789.