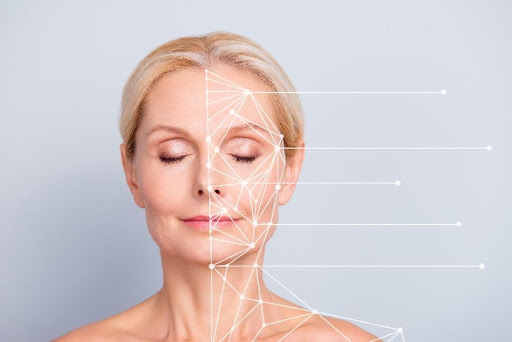 Tips for Healthier Skin
Your skin undergoes many changes with age. Many changes are natural and harmless, but some skin concerns may develop and cause discomfort. November is Healthy Skin Month, making it the perfect time to learn about common skin concerns and how to keep your skin healthy as you age.
Skin concerns that come with age
Dry skin is often temporary and can feel tight or itchy. Cold or dry weather, sun damage, harsh skincare products, or overbathing are some of the most common causes of dry skin.
Wrinkles are lines or creases that form in the skin. They're common with age but can also worsen with smoking or sun exposure.
Age spots are discoloration of the skin. They're most common in individuals who spend a lot of time in the sun or who have frequent sunburns.
Skin cancer is cancer that starts on the skin. There are three main types of skin cancer, most of which begin with a changing mole or skin spot. If you have a noticeably changing area on your skin, have your doctor look at it.
Tips to improve your skin with age
While there's no way to stop the signs of aging skin, there are steps you can take to keep your skin healthy and reduce your chances of common skin concerns that come with age.
Keep yourself hydrated
Drink plenty of water throughout the day to keep your body hydrated. Drinking water helps maintain your skin's elasticity and makes you less likely to suffer scarring and wrinkles. The amount of water you drink depends on your overall health, age, and weight. However, a general rule is to aim for 64 ounces of water daily or eight glasses. You can drink them with meals or consider purchasing a reusable water bottle that you can carry throughout the day.
Find a dermatologist you trust
If you have skin concerns, whether it's wrinkles, dry skin, or unusual growth, you'll want to find a dermatologist to help you navigate your changing skin. Working with a dermatologist also allows you to track skin changes, such as changing moles, and take preventive measures to keep your skin healthy. Dermatologists can also help you find skincare products, such as moisturizers or serums, that can keep your skin glowing.
Protect your skin from the elements
Sun and wind exposure can have significant effects on your skin. Cold air and strong wind dry out the skin, causing the skin to feel tight, itchy, and irritated. Too much ultraviolet light from harmful sun rays can lead to sunburn and increase your chances of skin cancer. Keep your skin safe from sun and wind exposure whenever you're outside by covering your skin with breathable clothing and applying sunscreen daily to any exposed areas, such as the face, neck, and hands.
Get into a skincare routine
Keep your skin looking and feeling healthy with a daily skincare routine. Everyone's skin care needs differ, but everyone can benefit from daily cleansing and moisturizing. Always wash your skin with a gentle cleanser free from synthetic ingredients or fragrances that may irritate the skin. Directly after cleansing, apply moisturizer to lock in water and keep the skin feeling smooth. Depending on your skin concerns, you can also try various oils, serums, creams, or face masks. Talk to your dermatologist if you are unsure what products to incorporate into your routine.
How Visiting Angels can help
If you're an older adult needing help moisturizing or cleansing your skin, or with other personal grooming assistance, the team at Visiting Angels would love to help. Our Wayzata office works with seniors living in Minneapolis and the surrounding west and southwest communities. If you'd like to learn more about our services or want to schedule your complimentary consultation, send us a message or call 952-900-3214.