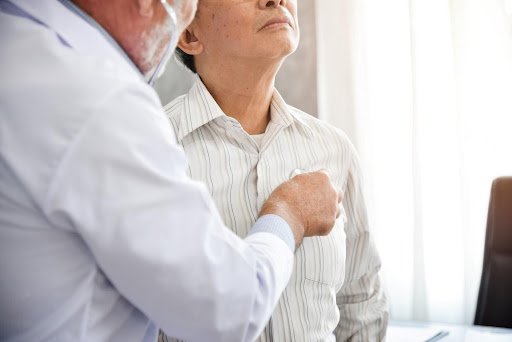 Understanding Lung Cancer
According to the American Cancer Society, lung cancer is one of the most common forms of cancer in men and women. So far, in 2021, more than 230,000 people have been diagnosed with lung cancer. While it's a common condition, many types of lung cancer are preventable. To reduce your chances of developing lung cancer, take time to educate yourself about the disease, how doctors diagnose it, and ways to prevent it yourself from developing and spreading.
What is Lung Cancer
Lung cancer starts in the lungs and is the leading cause of cancer-related deaths worldwide. It's most common in those who smoke, those exposed to secondhand smoke or radon gas, and those with a family history of lung cancer. There are two main types of lung cancer:
Small cell lung cancer- Small cell lung cancer is an aggressive form of lung cancer almost exclusively found in smokers. It usually starts in the bronchi or breathing tubes and quickly spreads throughout the body.
Non-small cell lung cancer- There are several types of small-cell lung cancers; squamous cell carcinoma, large cell carcinoma, and adenocarcinoma. Non-small cell lung cancer can affect smokers and nonsmokers.
People with either lung cancer tend to experience a persistent cough, shortness of breath, chest pains, coughing up blood, headaches, or unexplained weight loss. If left untreated, these symptoms can lead to complications such as fluid in the chest or severe body pain. Untreated cancer can also spread and affect other parts of the body, so it's best to work with your doctor as soon as possible if you're experiencing any signs of lung cancer, especially if you smoke.
Diagnosing and Treating Lung Cancer
If a person is considered to have a high risk of developing lung cancer, their doctor may suggest annual lung screenings. Lung screenings can include several tests such as x-rays and CT scans. If someone is exhibiting signs of lung cancer, a doctor may perform a biopsy, which is when a small sample of cells is extracted from the body to observe if they are cancerous.
If cancer is present, doctors will perform additional tests to determine its severity and if it has spread. The results will help them develop a treatment plan. Standard treatment options for lung cancer include surgery, radiation therapy, chemotherapy, and targeted drug therapy.
Preventing Lung Cancer
Not all lung cancer is preventable, but there are steps you can take to reduce your chances of developing lung cancer significantly.
Quit smoking- Smoking is the top lifestyle choice that contributes to lung cancer. Unfortunately, smoking is an addictive habit. If you're struggling to quit, talk to your doctor about treatment options.
Stay away from secondhand smoke. Secondhand smoking can be just as dangerous as smoking itself. If a loved one smokes, talk to them about quitting and ask them not to smoke around you.
Stay physically active. A strong physical body helps keep your lungs and other vital organs working properly. Try to incorporate daily movement into your routine. Even something as simple as walking 20 minutes a day can significantly improve your overall health. If you're new to exercise, be sure to talk to your doctor before starting a new workout.
Attend regular doctor's appointments. Getting into a routine with your doctor makes it easier for them to notice something abnormal, such as the possibility of lung cancer. They can also identify if you're at high risk for certain diseases and provide you with personalized preventative measures.
How Visiting Angels Can Help
If you or a loved one is living with lung cancer and needs assistance around the home, the team at Visiting Angels Wayzata can help. Our compassionate caregivers help clients cook, clean, and safely move around the house. They can also provide transportation to doctor's appointments and medication reminders.
Our Wayzata office serves those in Minneapolis and the surrounding west and southwest communities. If you'd like to learn more about our services, you can complete this online form or give us a call at 952.935.0789.