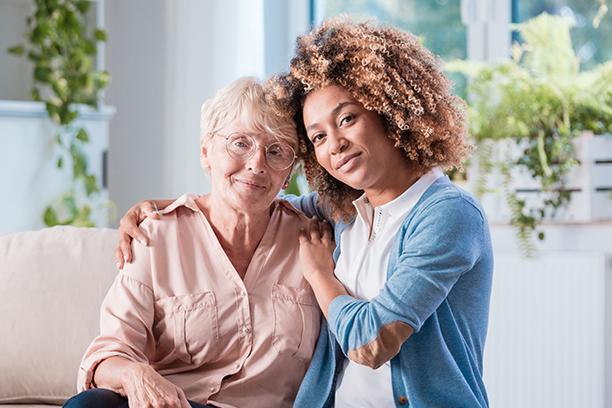 Wayzata MN News Articles
Planning Time Away from Your Aging Loved One
If you are a primary caregiver for a senior loved one, or if you coordinate care from afar, taking time away from your important role can seem impossible. However, taking a "vacation" from your caregiving role is crucial to your own mental and physical health. According to the
Centers for Disease Control
, unpaid caregivers (such as spouses, daughters, sons, or other loved ones) are more likely to experience depression and anxiety, as well as to have compromised immune function. Getting out of the house, or stepping away from your role, keeps you healthy and helps you be a better support system for your senior loved one.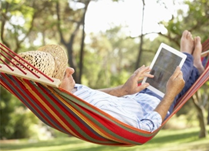 This time away from your caregiving role is called respite, and part of respite planning is securing respite care for your loved one. Here are a few ways that you can plan for respite care so that you, and your loved one, are ready for your time away.
Plan in Advance, When Possible
Planning your respite time in advance gives you the best chance to prepare. Here at Visiting Angels, we suggest planning respite time on a regular basis, such as once per month. Knowing that you take four hours away from home the third Sunday of every month can keep you committed to taking time away. Having a regular schedule can also keep your loved one used to another person in a caregiving role while you are gone. Our
Visiting Angels
love to get to know new clients, and respite care gives us the chance to build that relationship and gain your loved one's trust as we learn their preferences.
If you are planning a more extended respite, such as a vacation or weekend away, getting a respite care provider (such as
Visiting Angels
) on the books can not only make the transition smoother, it is also one less thing to worry about as your trip draws near.
Have a Relationship in Case of Emergencies
Sometimes, you don't have the luxury of planning for respite in advance. You may need to get out of town for an unexpected business trip or need to miss a regular visit with your loved one due to another spontaneous situation. In these cases, having a relationship with
Visiting Angels
can be especially important. We are available to help out in these emergency respite situations and can step in for caregiving duties with minimal notice, however if we know you and your loved one, it makes the transition even easier for everyone involved.
Keep Records Updated
Finally, keep your loved one's records updated and in a central location. Print out a current medication list, as well as doctor phone numbers, allergies, and emergency contact numbers every month or so to assure the information is updated. If you have had any changes since our last visit with your loved one, give our Visiting Angels office a call so that we can update our files as well. This extra step assures our caregivers have accurate information.
Having regular respite care, as well as having an established relationship with our office, can make your time away – whether planned or emergency – more restful for you and safer for your loved one. We would love to get to know your situation;
give us a call
to set up an appointment with our caring office staff.
---
Fall Memories to Make With Your Senior Loved One
The temperatures are dropping, leaving are falling, and pumpkin spice flavors are everywhere – it must be autumn in the Midwest! Whether or not fall is your favorite season, there are certainly many opportunities to connect with your senior loved one these next few months. Autumn encourages us to get a bit cozier and slow down a bit, which makes fall visits with your loved one even sweeter. Here are just a few ways that you can make your next visit a bit more special during this season.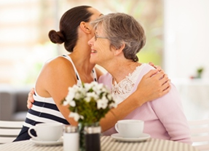 Spice Up Your Coffee
Enjoying a cup of coffee or tea during your visit is a wonderful way to encourage conversation and connection. This month, consider taking advantage of the seasonal flavors by making your own spiced drinks. Try this easy recipe for a pumpkin spiced latte, or add cinnamon sticks and a dash of nutmeg to warm apple cider before pouring into mugs to enjoy.

Go To the Orchard or Patch
Part of the Midwest autumn experience is the apple orchard or pumpkin patch. You don't have to be a child to enjoy the sights and smells of this seasonal outing, and you will love taking it in with your older loved one. To get the most out of your visit, call ahead of time to ask if there is a less crowded time that you could attend. Assure that your loved one can transfer safely in and out of your car, and bring along a walker or wheelchair if needed. You don't have to worry about heading out to pick your own produce, but instead spend time in the barn area. Grab an apple cider donut or a few small fall gourds to decorate your loved one's mantle before you head home. Remember, your trip doesn't have to be hours long to be meaningful; be sure that you leave before either of you are exhausted.

Make a Pot of Favorite Soup
There's nothing quite like the season's first pot of soup. Spend your next visit chopping, simmering, and preparing your favorite recipe together. Make plenty so that you can enjoy a bowl together, and freeze what is left in individual portions for your loved one to enjoy throughout the month.

Decorate a Bit
Your loved one will enjoy a bit of seasonal décor at home, and decorating together can be a fun way to reminisce and connect. Don't bring out every fall themed decoration, instead choosing a few favorite pieces to display in places that your loved one will see often. Assure that your decorations don't require a lot of maintenance and are not fall risks in the home. Finally, choose decorations that offer a bit of sensory stimulation as well. For example, scented potpourri in a pumpkin bowl is lovely to look at and to smell.

This autumn, make your visits with your senior loved one extra special by indulging a bit in the season. You will both love the new opportunities to enjoy together. Remember, our caregivers would love to help you have successful visits, or can bring the fall experience to your loved one if you are far away. Give us a call to learn more about our varied services that can support your loved one at home.


Past Articles:

Serving Minneapolis and the West and Southwest Communities
Visiting Angels
WAYZATA, MN
901 Twelve Oaks Center Dr #908C
Wayzata, MN 55391
Phone: 952-935-0789
Fax: 952-935-0778