Choosing In Home Care for Loved Ones in St. Louis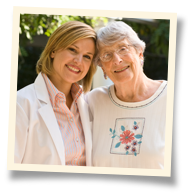 Finding in home care for a loved one in the St. Louis, MO area can be confusing and overwhelming. With so many care agencies offering so many different services and options, it can be difficult to know which agency will provide the compassionate and comprehensive support your loved one deserves.
Know that it is possible to find high-quality care that will allow your loved one to safely and comfortably age in place. Below, our team at Visiting Angels® Webster Groves has listed a few key steps to take as you research different in home care agencies in St. Louis, Webster Groves, Kirkwood, Brentwood, and throughout the surrounding communities.
Finding Reliable In Home Care in St. Louis
If you're in the process of looking for in home care for your loved one in the St. Louis area, some key steps to take include:
Make a List of Potential Agencies. Consult with your loved one's doctor, ask local seniors' organizations, and research online to collect a list of potential in home care agencies in St. Louis.
Confirm that Each Agency is Reliable. Call or look up each agency to find out which ones are bonded and insured. Also, research each agency's approach to care and find out how long they have been in business.
Learn About Services Offered. Outline your loved one's social, emotional, and physical care needs, and find out which care agencies offer services that will be able to meet these needs.
Find Out About Available Caregivers. Learn more about the caregivers at each agency. Find out how caregivers are hired and screened, and how seniors are matched to care providers. Additionally, research whether you will have any say in the caregiver assigned to your loved one.
Ask to Book a Consultation. Once you've narrowed down your search to one or two in home care agencies in the St. Louis, MO area, ask to book a care consultation in your loved one's home. During this consultation, you'll get a better picture of the care services offered, and the agency will get a first-hand look into your loved one's needs, challenges, and daily routines.
At Visiting Angels Webster Groves, we're proud to offer compassionate in home care services that families in the St. Louis area can rely on. Call us today to learn more about our services and to book a free care consultation.