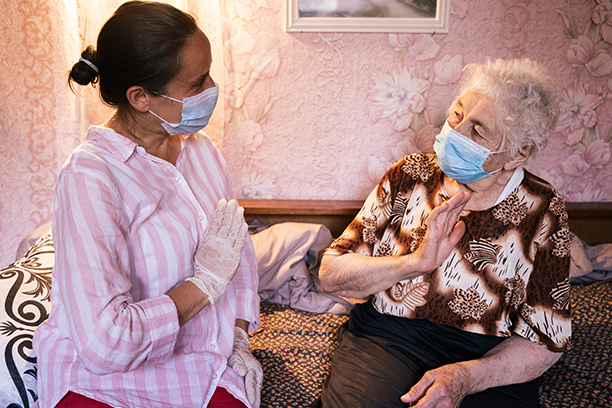 Dementia Care in Northern Cincinnati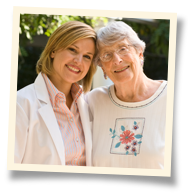 What To Do When Your Loved One Wants To Go Home
If your parent or grandparent has dementia, you may hear them ask to go home. For family members providing dementia care, it's easy to feel stumped about how to answer—especially if your loved one is already at home in Northern Cincinnati. Visiting Angels® West Chester can help you to navigate these and other dilemmas.
Let's review a few tips for how to support your loved one when they make this request.
How Should You React? 3 Tips For Supporting Your Loved On
At Visiting Angels West Chester, we know that providing dementia care for someone you love can come with unique challenges. That's especially true when your loved one says, "I want to go home." From our professional caregivers in Northern Cincinnati, here are a few suggestions for when you respond:
Remember to be comforting. When someone with dementia says they want to go home, they're often trying to communicate that their environment feels unfamiliar or distressing. You never want to correct them, use logic, or explain away their feelings. Instead, use a comforting voice and make sure they know you're here for them.
Use calming physical contact. For seniors who feel isolated or anxious, it's easy to feel like no one's here for them. A gentle hand, a hug, or other light physical contact can be enormously helpful here. Not only can it offer calm and reassurance, it can also help your loved one feel less isolated in their moment of distress.
Make sure you have soothing items nearby. It's always a good idea to have items nearby that your loved one draws comfort from. Think of a favorite sweater, a cozy blanket, snacks they love, music, photos, or other items. Try to use these items to distract them. For example, if there's a family quilt they cherish, ask them about it, drawing their attention elsewhere.
About Our Dementia Care in Northern Cincinnati
With our agency, you can access professional dementia care services, even if there's already a family caregiver providing home care. We offer flexible and compassionate options customized to your family's situation. If a family caregiver's already present, we can assist them with care tasks or provide them with a much-needed break. We support families in:
Northern Cincinnati
West Chester
Warren County
Butler County
And throughout the surrounding area
Get dementia care designed to help your loved one thrive. Families in Northern Cincinnati can contact Visiting Angels West Chester for a free consultation.
Serving Butler & Warren Counties and Northern Cincinnati
Visiting Angels
WEST CHESTER, OH
7908 Cincinnati - Dayton Rd #O
West Chester, OH 45069
Phone: 513-942-5600
Fax: 513-942-5608