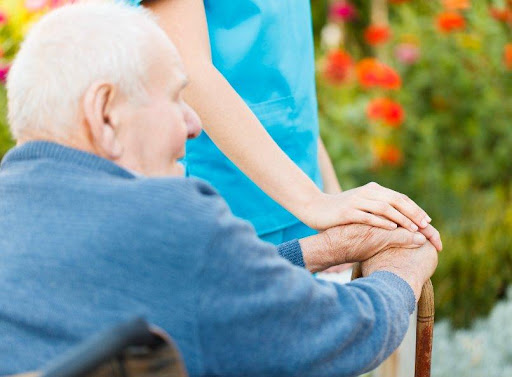 Tips To Keep Your Senior's Home Safe and Secure
There's nothing quite like the comfort of your own home. It's a space that you've made your own over the years and adjusted to be just the way you like it. But no matter how cozy your living space may feel, there are still some dangers all homes present. The threats of fire, falling and unsecured doors can all present their own hazards. Fortunately, all it takes are a few simple steps to help keep your home a secure, safe place so you can have peace of mind.
Lock Doors and Windows When Possible
One of the easiest ways to secure a home is to lock up entry points when they're not in use. Ensuring doors and windows have functioning locks is a great place to start, but you can go a step further. To add an extra layer of security to windows and sliding glass doors, place a dowel rod or similarly cut piece of wood in the track. Even if the lock were to fail, the rod creates a physical obstruction that's difficult to get past. For exterior doors, adding a deadbolt creates a secondary lock, and there are devices like this security bar that adjust in height and slip right under door handles.
Home Security Systems
Home security systems offer protection from a number of potential hazards. In addition to the obvious task of alerting police to potential break-ins, most home security services also offer fire and carbon monoxide monitoring and will notify emergency services about hazardous conditions. Although these security systems can be expensive, there are times when it may be worth the cost. There are also more cost-effective measures available, such as video doorbells, which you can have professionally installed.
Check Smoke Alarms
Smoke alarms and carbon monoxide detectors are essential to every home, and while most will give a shrill beep when their batteries are running low, it's still a good idea to check them regularly. It's recommended that you test smoke alarms monthly, change their batteries yearly and replace devices every 10 years to ensure they're in working order.
Remove Fall Hazards
Falling is a hazard that many older adults and caretakers are aware of, so it's crucial to mitigate the risk wherever possible. Make sure to keep high-traffic walking areas in a home free from obstructions such as shoes, boxes and other objects out of a person's normal line of sight. End tables, stands and other similar pieces of furniture can also jut out and obstruct walking paths, so measure them to ensure there's enough clearance for a person to get by. Bathrooms and kitchens present their own risks as areas where water and other slipping hazards are often present. Be sure to mop up any water on the floor in these spaces, and have rails installed in the shower or bathtub for easier access getting in and out. It's also a good idea to have a non-slip mat in the shower since the hard, smooth floors don't provide a safe surface by themselves.
Keep the Lights On
A well-lit home has some incredible benefits that can make anyone's life easier. Adequate lighting reduces fall hazards by allowing you to clearly see what's around. Outdoor lights are also important to keep your exterior illuminated in the dark and have the potential to deter would-be burglars. On a practical note, good lighting can also reduce eyestrain and even improve your mood.
Have Emergency Numbers Handy
There are times when you may need to call emergency services for help. While dialing 911 is always an option, it's also good to know the phone numbers of your local police and fire departments. Having the numbers for poison control and your local pharmacy at the ready is also a good idea. Keep this list of numbers somewhere close by the phone or attached to the refrigerator with a magnet so you won't have to search for it in an urgent situation. You should also make sure you have a list of phone numbers for trusted contacts on hand, such as family members, trusted friends and caregivers.
Conclusion
While we all hope there's never a time that a safety incident occurs, it's always good to be prepared. And it's an even better idea to try and reduce or eliminate potential hazards in the first place. Our caregivers at Visiting Angels White Plains serving Westchester County seniors are a great resource to help you do just that. Talk to us today about these and other home care services we can provide by calling 914-696-4200.