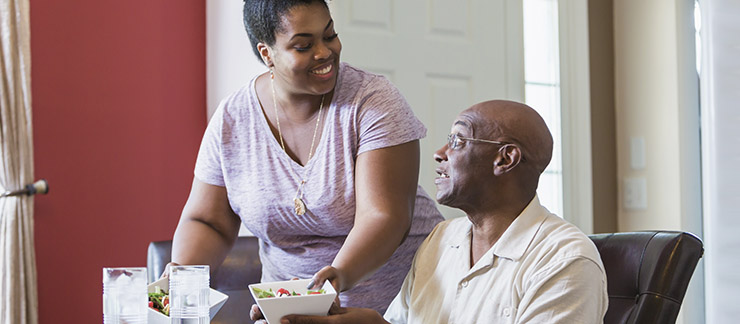 Respite Care: A Cost-Effective Home Care Option
As seniors across the nation continue to age and live longer, the level of care they need is increasing. Family members of older loved ones can buckle under the enormous pressures of senior caregiving. Responsibilities may include housekeeping, emotional support, medication management, legal and financial supervision, and more. Unfortunately, caregiver burnout is sometimes a consequence if these tasks are handled alone without assistance.
Respite care is an ideal solution for family caregivers needing a much-deserved break or helping hand from a professional home care provider. While it does not replace family care, it is used as a supplement to ensure your loved one gets the devotion and support they need. Respite care is available for as little as a few hours—or a day or two—via a qualified home care agency.
What are the Benefits of Respite Care?
Despite all the love that goes into caregiving, a family member may need time off from their duties because of personal appointments, vacations, work, illness, and other commitments. Family caregivers can hire a highly trained respite care professional who will come to their older loved one's home. A respite care professional enables family caregivers to take a break or manage other obligations as their loved one receives the best care at home.
The benefits of respite care provide seniors with companionship and personal care and assist with laundry, housekeeping, meal preparation, medication reminders, and everyday activities such as dressing, grooming, and bathing. Respite caregivers can also provide specialized assistance for specific conditions, including Alzheimer's disease and dementia.
Respite Care Can Be Cost-Effective
Respite care can be cost-effective for families with older loved ones. Families pay for respite care only when they need it, making it easier to meet care needs without unnecessary expense.
For example, respite care may be required one day a week on an ongoing basis, one day a month, or once in a while for a morning or afternoon. Families can also use respite care to ensure their loved one receives dedicated attention and support if the primary caregiver travels for work or goes on vacation.
Visiting Angels offers comprehensive and affordable respite care services provided by dedicated in-home care professionals. Each office across the country has a representative who will meet with individuals to discuss respite care needs and provide a complete home care cost estimate.
If respite care needs change, a Visiting Angels' home care agency will work with families to accommodate any temporary or long-term changes. Families may also request the same Visiting Angels' caregiver.
Personal health maintenance is critical for family caregivers. Respite care is one way they can effectively manage their loved one's needs as well as their own well-being at the same time.
Consider respite care from Visiting Angels to decrease the risk of burnout and ensure your loved one receives the best compassionate care.