Dementia Care Services in Derby: Tips for Making Every Day Easier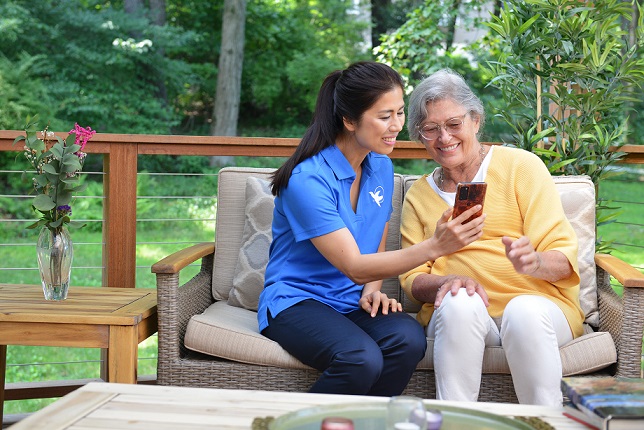 Coping with dementia can be difficult, especially for seniors that live home alone. For many people in this situation, the move to an assisted living facility becomes a viable option. However, this move will deprive your loved one of the familiarity and comfort of home, so it's always best as a last resort. With in-home dementia care services for seniors in Derby, Visiting Angels® Wichita can offer a better option.
We can provide constant support from a professional caregiver. This will allow your loved one to live a safer home life while also decreasing the stress and responsibilities of family care providers. To make sure we provide the best home care plan for each senior, we invite every family for a free initial care consultation. During this visit, we'll work together to set up a great care plan for your relative. To get started, let's go over some crucial ways to help those with dementia.
How to Support Your Loved One with Dementia
Here are some simple things you can do to create a healthier and more comfortable home life for your loved one:
Maintain a routine. Help them establish and maintain a consistent daily routine. This will help to reduce confusion and create a more simplified lifestyle.
Provide memory assistance. They will likely need memory assistance to keep up with important appointments and take their medication on time.
Have fun with them. Remember to have fun. Take time to participate in their favorite activities and engage with them on a personal level.
Be helpful but not overbearing. Provide help without taking away their independence.
Be loving and respectful. Provide a kind, thoughtful, and loving presence they can depend on.
Take Advantage of Our Dementia Care Services in Derby
If you're caring for an elderly loved one with dementia, you know how challenging it can be. With our support, you can provide yourself with frequent breaks and constant peace of mind. We can provide full or part-time support for your loved one, including customized care and flexible scheduling to fit your routine. Our kind, loving, and compassionate dementia care is available throughout:
Derby
Wichita
Andover
Haysville
Valley Center
Park City
And the surrounding areas
For more information about our dementia care services in Derby, call Visiting Angels Wichita today and arrange your no-cost initial care consultation.