Questions to Ask when Interviewing a Senior Care Agency in Wichita Falls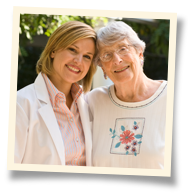 These days it's easier than ever to learn more about a product or service before you choose it. All you have to do is go online. However, if you're looking for a senior care provider in the Wichita Falls region, it's important to go beyond online research and actually talk to the professionals who will be caring for your elderly loved one. By learning what questions to ask ahead of time, you can make sure you get the answers you need to make the best possible choices for the person you care about.
Questions to Get You Started When You Meet a Senior Care Provider in Wichita Falls
Even if you already have a general idea of what to ask during your consultation with a senior care providers, it helps to have a list prepared. Though these questions don't represent everything you should ask, our team at Visiting Angels® Wichita Falls think they can give you a sense of the topics to explore with a care professional:
How long have they been offering senior care in Wichita Falls? Do they have references in the community that you could speak to?
What kinds of care do they specialize in? Do their caregivers receive health-based training? What training does the agency provide?
How would they describe their caregiving staff? Are there certain qualifies they look for when they hire someone new?
How do they determine a caregiver's ability level and skill set? How are caregivers evaluated and how often?
How do they establish the kind of care someone needs, how often they need it, and which caregiver is the best choice to provide that care?
Do clients and their families get to weigh in on which caregivers they work with? What procedure is in place if they're unhappy with the agency's choice?
When are caregivers available, how often, and for how long?
Learn More About Our Services in the Wichita Falls Area
At Visiting Angels Wichita Falls, we want to help local seniors and their family members get the support they need to stay safe and still feel comfortable and content. We provide senior care services in Wichita Falls, Archer City, Iowa Park, and Henrietta. If you live in these areas and want to learn more about what we do, how we hire our caregivers, or any other aspect of senior care, feel free to give us a call today.
Call Visiting Angels Wichita Falls today to learn more about our senior care providers.