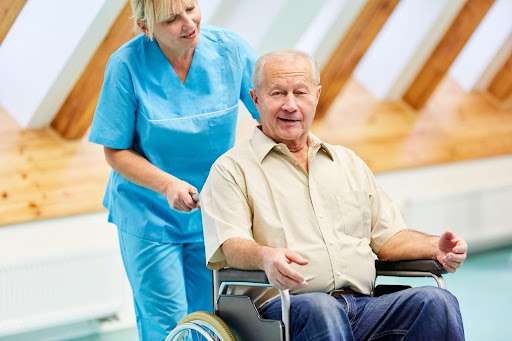 Hiring a Home Caregiver After a Stroke
Almost 800,000 Americans suffer a stroke each year. Your risk of a stroke doubles after the age of 55. After this debilitating medical emergency strikes, many people will struggle with limited mobility, cognitive impairment, and speech issues. While a stroke can last for minutes, its impact is far-reaching.
Hiring a Wilkes-Barre, PA caregiver might be beneficial if you or a loved one has had a stroke. Caregivers allow you to heal at home and can assist you with daily tasks like cooking and bathing.
Here's everything you need to know about hiring an in-home caregiver after a stroke.
What is a Home Caregiver?
A home caregiver is an empathetic and friendly professional who assists with activities of daily living, including grooming, meal preparation, light housekeeping, medication monitoring, and transportation.
While home caregivers are certified and trained, they do not perform complex medical tasks. However, at-home caregivers allow you to heal at home by providing basic care and assistance while you regain your strength.
3 Benefits of Hiring an At-Home Caregiver
Many older adults who have had a stroke don't want to relocate to a rehabilitation center. They might also feel like a burden if they move in with relatives. An in-home caregiver allows them to heal in the comfort of their own home.
Here are the three top benefits of hiring a caregiver after a stroke.
1. Daily Assistance
After a stroke, many people can lose basic functions. This makes it challenging for them to complete everyday tasks, like making dinner, bathing, and moving safely around their house. An at-home caregiver will develop a deep understanding of your unique needs and preferences. They'll also help you prepare nutritious meals, tidy your home, and drive you to doctor's appointments.
2. Compassionate Companionship
During your recovery, you might be unable to drive or walk. This can keep you from seeing your loved ones, leading to isolation and loneliness. An at-home caregiver provides much-needed companionship. In addition to helping with daily tasks, Visiting Angels' caregivers are always happy to play your favorite game or talk for hours. These built-in friendships make your recovery journey less lonely and prevent depression.
3. Follow-Up Care
People recovering from medical trauma must attend follow-up appointments with professionals. Hiring a home caregiver ensures you never miss these essential doctor visits. They will drive you to appointments, the pharmacy, or the grocery store.
Additionally, at-home caregivers will help you remember to take your medication on time and refill your prescriptions. Based on nutritional recommendations from your doctor, caregivers will also craft mouthwatering meals to help accelerate the recovery process.
Regain Your Independence at Home
Did you or your loved one suffer from a stroke? If so, Visiting Angels can help. Since 1998, we have provided seniors with empathetic and award-winning at-home caregiving services. Whether you need help with meal preparation, self-care, medication management, or housekeeping, our caregivers are happy to lend a hand.
To learn more, contact us today by calling 570-206-9308. Our Wilkes-Barre, PA branch proudly services the communities of Kingston, Dallas, Pittston, Dupont, Wyoming, Mountain Top, and surrounding areas.