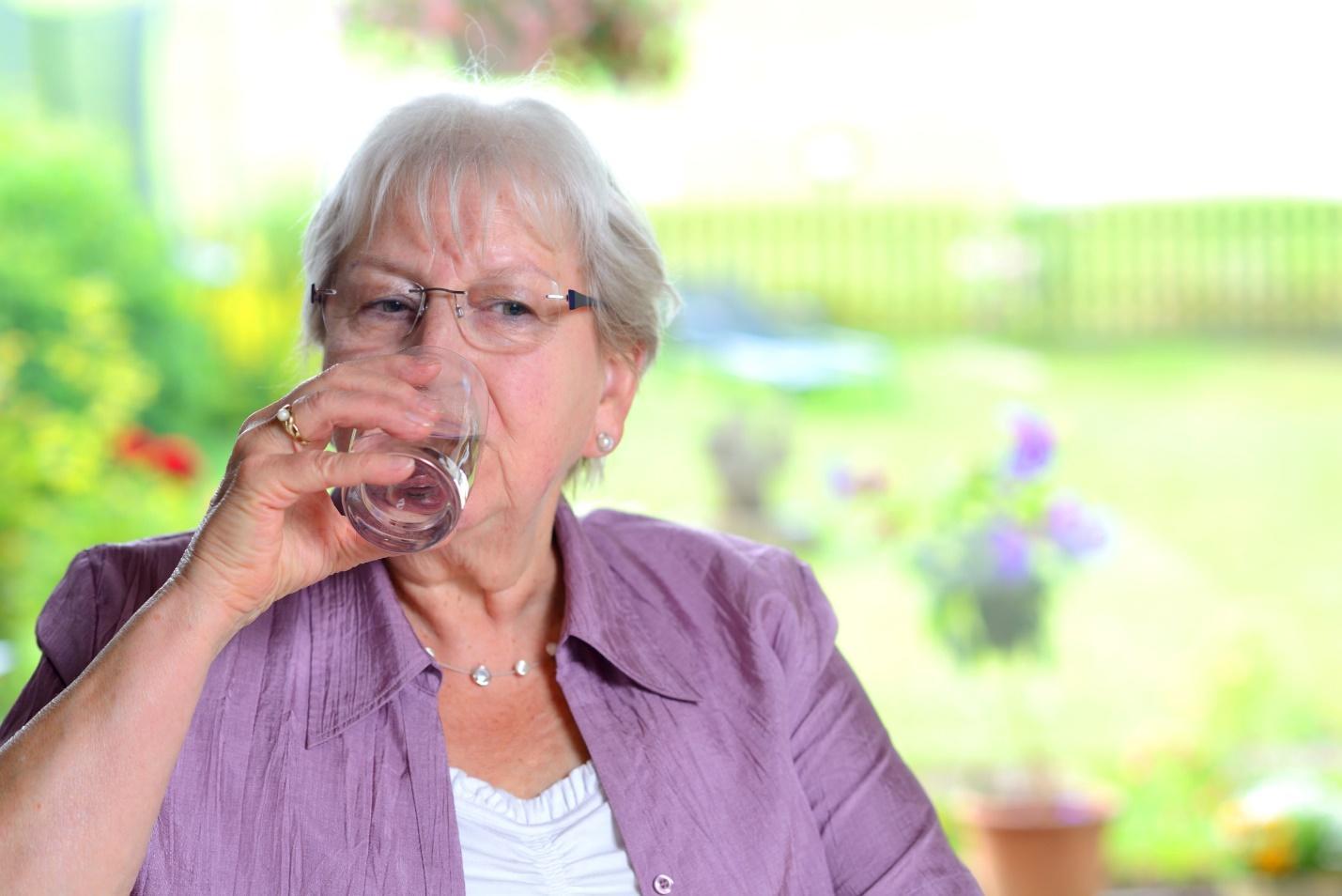 The Importance of Hydration for Seniors
How many glasses of water per day do you drink? The National Council on Aging recommends that seniors take one-third of their body weight and consume that number of ounces in fluids. For instance, if you weigh 150 pounds, you should drink 50 ounces of water daily.
Water is pivotal to all bodily functions, including blood circulation and joint lubrication. Unfortunately, it can be challenging to remember to drink water throughout the day. Many older adults can be susceptible to dehydration due to a diminishing sense of thirst.
Seniors must stay hydrated. Keep reading to learn why hydration is essential for older adults and some easy tips for drinking more water.
The Risks of Dehydration
Dehydration occurs when your body loses more fluids than it takes in. An easy way to tell if you're drinking enough water is to inspect the color of your urine. If it's pale and clear, your body is well-hydrated. If it's amber or brown, you could be dehydrated.
Dehydration can lead to serious health issues, including heat stroke, urinary tract infections (UTIs), blood clots, and kidney failure. It can also reduce your body's ability to fight diseases.
A few signs of dehydration in older adults are:
Dry skin
Chapped lips
Dizziness
Dry mouth
Fatigue
Mobility issues
Confusion
If you notice any of these red flags, reach for a water bottle pronto.
Why H20 is Essential for Seniors
As you age, physiological changes can increase your risk of dehydration, including reduced thirst, increased fluid loss, and decreased body water content. To feel your best, you must drink plenty of water.
Some of the top reasons seniors need to stay hydrated include:
Decreased Thirst: While you might not feel thirsty, you still need to ensure you drink enough water throughout the day.
Brain Power: A common symptom of dehydration is confusion. This can mimic the signs of dementia in older adults. Why? Water promotes brain health. If your brain cells aren't sufficiently hydrated, it could impact cognitive functioning. Drink plenty of water to stay sharp.
Digestion: Dehydration can lead to constipation. It can also cause ulcers, acid reflux, and gastritis. Eating enough fiber and drinking fluids aids in digestion, helping you avoid tummy troubles.
Dehydration Ages Your Brain: Almost three-fourths of your brain is water. If you're regularly dehydrated, your brain may age more quickly.
Quick Tips for Staying Hydrated
Use these simple tips to stay hydrated all day long.
Eat Water-Rich Foods: Are you having difficulty drinking enough water? If so, add water-rich foods to every meal. Try strawberries, watermelon, lettuce, tomatoes, soups, or stews.
Keep a Water Bottle Close: Keeping a water bottle close at hand is a gentle reminder to stay hydrated. Keep it full of water, juice, or any other of your favorite healthy beverages.
Add Hydration to Your Daily Routine: Get into the habit of drinking water first thing in the morning. Keep a glass of water on your nightstand. Adding hydration to your daily routine makes drinking more water throughout the day easier.
Our Caregivers Will Help You Stay Hydrated
Visiting Angels' compassionate Wilkes-Barre caregivers can help seniors stay hydrated. They can help you prepare healthy meals with water-rich foods or remind you to drink more H20. Our caregivers can also assist with light housekeeping, self-care, transportation, and other daily tasks.
To learn more, contact us today by calling 570-206-9308. We help seniors stay hydrated and healthy!