Alzheimer's Care in Wilmington: When is it Time?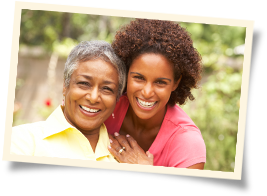 When a loved one in the Wilmington, NC area is diagnosed with Alzheimer's, it can be difficult to know when they need the help of professional Alzheimer's care services. As Alzheimer's is a progressive disease, your loved one may have very few symptoms to begin with, but these symptoms might increase over time. The slow progression of the disease can make it difficult to pick a definite time when a loved one needs care.
Being proactive about getting your loved one in the Wilmington area the Alzheimer's care they need, is always a good solution. This care will help them stay safe and live a high quality of life despite the effects of the disease. To help you determine if your loved one could benefit from our care, below, our team at Visiting Angels® Wilmington created a list of signs they might need help.
Signs a Loved One in Wilmington Needs Alzheimer's Care
A few of the most common signs that a loved one in Wilmington might need Alzheimer's care include:
Wandering. Alzheimer's can leave your loved one disoriented in familiar surroundings and may cause them to wander. Caregivers can offer wandering prevention and help your loved one through the anxiety and agitation associated with Alzheimer's disease.
Problems Managing Medications. Memory loss can make it difficult for a loved one to remember to take the right medication at the right time. An Alzheimer's care provider from Visiting Angels Wilmington can offer helpful reminders to your loved one. Caregivers can remind your loved one to take medications, attend appointments, or bathe and eat regularly.
Changes in Well-being. Weight loss, poor personal hygiene, and a noticeable decline in personal well-being could all be signs that your loved one is having a hard time living safely on their own. Caregivers can offer support by preparing healthy meals, offering personal care, performing light housekeeping tasks, and assisting with other day-to-day activities.
Caregiver Burnout. Caring for a loved one with Alzheimer's can be overwhelming and exhausting. With Alzheimer's care from Visiting Angels Wilmington, your loved one in the local area can get the support they need to live safely while you and your family find respite and peace of mind.
If you think your loved one could benefit from Alzheimer's care, our dedicated caregivers at Visiting Angels Wilmington can help. Call us today to learn more about our services.