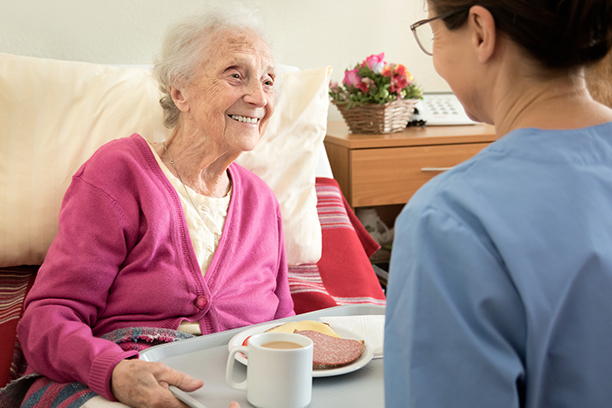 Trusted & Compassionate Living Assistance in Winston-Salem
At Visiting Angels Winston-Salem, Character Counts!
When finding the best living assistance provider for your loved one, it isn't only necessary to find someone who is capable of handling your loved one's needs. It is also important to find someone you trust wholeheartedly. The team at Visiting Angels® Winston-Salem understands the weight of this decision. You can rely on us to prioritize the needs and well-being of your loved one as we match them with a caregiver who can help them live life on their own terms at home.
We Care About the Character of Our Living Assistance Providers
Because we care so deeply about the quality of life of seniors in our local Winston-Salem area, we also care about the character of the living assistance providers who serve them. Our vision of high-quality senior care is one in which seniors have the ability to maintain their independence and preserve their dignity. In order to implement this vision through at-home care services, we must partner with local caregivers who share our values and are ready to go above and beyond to uphold our vision.
As a result, our hiring practices are driven by a character-first philosophy. When assessing new members for our team, we always consider whether we would want them to assist our own loved ones. During the process of hiring and recruiting, we emphasize the importance of character qualities such as kindness, empathy, patience, and generosity, as well as personal integrity. Only those who meet these criteria and show a dedication to delivering holistic care that helps seniors thrive can join our caregiving team.
Matching Seniors With Living Assistance Providers in Winston-Salem
We believe each of our care providers has something unique to offer their care recipients. However, we understand that seniors also have their own lifestyle and personality preferences. That's why we take the time to carefully pair seniors with living assistance providers, taking personal chemistry into account while also considering compatibility in the areas of scheduling and care needs.
We are dedicated to finding the best care provider for each and every one of our clients! Thanks to our Select Your Caregiver® program, you can also play a role in this process by letting us know if you believe the match we've made isn't the right fit for your loved one for any reason.
Get started with a free living assistance consultation in Winston-Salem, Clemmons, Kernersville, or a nearby town. Just call today to book your initial meeting! Call Visiting Angels Winston-Salem today!
Serving Winston-Salem and the Triad
Visiting Angels
WINSTON-SALEM, NC
1540 Westbrook Plaza Dr #104
Winston-Salem, NC 27103
Phone: 336-665-5345 First Time Inquiries
336-893-8156 General
Fax: 336-893-8184