Living with Guilt, How Respite Care in Milford Can Help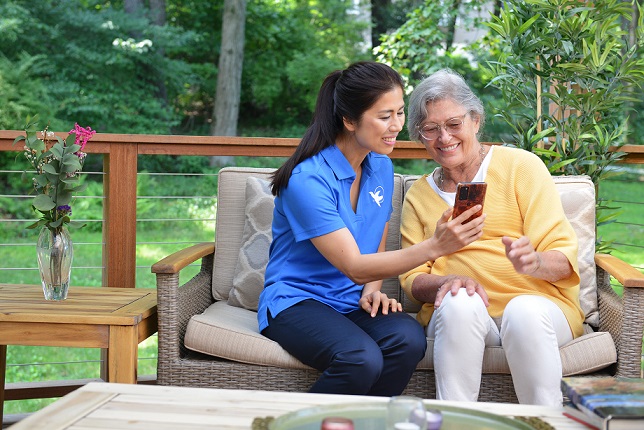 With our respite care for families in Milford, Visiting Angels® Woodbridge provides flexible service to assist local seniors. With this home care option, family care providers can secure wonderful support from a loving and compassionate senior care professional. We will help to create a happier and healthier home life for your loved one while providing you with the crucial opportunity to rest.
Many people in your situation experience stress, caregiver burnout, and guilt. You may feel a sense of obligation to be there for your loved one at all times. This commonly leads to declining self-care and a lot of anxiety for caregiving family members. It is important to remember that you are not alone and that it is totally normal to feel a sense of guilt. Let's go over some common forms of caregiver guilt.
Common Types of Caregiver Guilt
Guilt for providing poor care.
If you have a job, a spouse, a family of your own, or other personal responsibilities, caring for an elderly loved one can be very stressful. You may constantly feel like you are letting them down by not being there 100% of the time.

Guilt about your own self-care.
As you commit more and more time to caring for your loved one, you may find yourself neglecting your own self-care. This can be very stressful and lead to feelings of guilt and even resentment.


Guilt for neglecting other relationships.
When a senior loved one needs your support, it is easy to put everything else on the back burner. This often includes relationships with other friends and family members.


Guilt about negative feelings towards others.
Caregiver burnout can make it difficult to maintain a positive outlook. You may find yourself becoming more aggressive and negative than normal in your dealings with others.
Rely on our Trusted Respite Care in Milford
When you put the full responsibility for another person's well-being on your own shoulders, you are bound to deal with some emotional stress. Fortunately, with our support, you don't have to take it all on by yourself. With our respite care, we'll provide trusted in-home support scheduled as often as you need. You'll be able to work closely with one of our senior care providers to make sure your loved one is safe and secure, even when you're not around.
Visiting Angels Woodbridge offers services throughout:
Milford
Woodbridge
New Haven
Hamden
Seymour
Naugatuck
Cheshire
Branford
Bethany
North Branford
Northford
Derby
Orange
Prospect
Waterbury
Whitneyville
And the surrounding areas
To discuss our respite care options in the Milford area, call Visiting Angels Woodbridge and set up your free initial care consultation today.