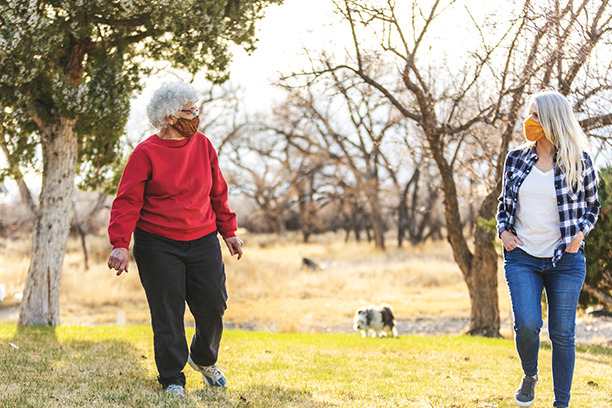 Home Care in Whitneyville
Do you worry about an elderly loved one's comfort and quality of life? At Visiting Angels® Woodbridge, we can help. We're proud to provide compassionate home care in Whitneyville and the surrounding areas so seniors can enjoy their twilight years in the homes and communities they know best.
Visiting Angels Woodbridge is a locally owned and operated care provider that services families in:
If you're worried your father has become too isolated or you're concerned your mother might get lost on her way home, we can provide the personalized support they need as they get older.
It's amazing how the companionship and support of a friendly caregiver can make each day richer for seniors in need. Our caregivers are all based in the Whitneyville area and have shown their commitment to quality care during our hiring process. For added security and peace of mind, this process features a full criminal background check.
About Our Home Care in Whitneyville
Our home care professionals in the Whitneyville area can perform a range of day-to-day tasks to help your loved ones thrive, giving family caregivers, like you, some crucial support too. As part of the personalized care services we provide, our caregivers can help with the following tasks:
Meal preparation
Medication reminders
Transportation
Transferring support
Walking assistance
Respite care
Companionship
Basic chores
Bathing and dressing help
Restroom support
And so much more
How We Personalize Our Home Care in Whitneyville
What kind of support would make your loved one's life easier from day to day? What would make your family feel more comfortable about them living at home?
We'll seek to answer these questions in order to create your own unique care plan. To get started, our care team will guide you through the following process:
Informational call - First, make contact by calling Visiting Angels Woodbridge at (203) 298-9700. We can talk about your loved one's general needs, go over our home care services, and discuss approximate costs.
More in-depth consultation - The next step is to meet with your loved one to find out who they are, how they live, and what they need to thrive at home. You and other family members can also bring up your own needs or concerns during this no-cost assessment.
Care plan development - We'll use what we've learned about your loved one, your family, and the care situation as a whole to propose a personalized care plan and schedule. Once care begins, we can revisit and adapt this plan at any time if needed.
Caregiver recommendation - Our caregivers are all kind, committed professionals. We'll recommend a care professional whose experience, temperament, and availability align with what you need.
All of our care plans are flexible, as are our care schedules. We can be there for your family at any time, day or night. This includes holidays, overnight, and on weekends.
Personal Care in Whitneyville
Our personal care services are a foundational part of our home care. They cover all of the activities of daily living that seniors may struggle with including:
Running errands and going grocery shopping
Bathing and using the bathroom
Getting dressed and ready for the day
Walking safely and comfortably
Transferring locations
Doing basic housework
Taking medication on time
Getting to and from appointments
Cooking regular, healthy meals
Respite Care in Whitneyville
Home care should include the whole family. That's why we provide respite care specifically for family caregivers, who face high risk of burnout and self-neglect. If you feel rundown already, or want to take action before you reach that point, our caregivers can cover for you on a temporary basis.
Companion Care and Social Care
Many seniors in Whitneyville struggle with social isolation and loneliness. If you can't visit your loved one as frequently as you'd like, our caregivers can act as a consistent, engaging presence. They can accompany your relative to interesting events and provide the comfort of friendly conversation. Additionally, we offer social care to help seniors use technology to stay connected.
Safe & Steady Fall Prevention Program
Falls lead to more serious injuries among seniors than any other cause. Our home care includes fall prevention recommendations to help local seniors reduce their risk. Through this program, we can establish your loved one's personal risk, suggest simple improvements to their home, and arrange walking and transferring support.
Ready-Set-Go Home Program
Did you know that the first month home from the hospital poses the highest risk for hospital readmission among seniors? Often, this is due to a lack of vital follow-up care.
If your loved one has been or will be hospitalized, we can help reduce this risk by assisting your family at the hospital and making sure the discharge instructions are clear. We can then help your loved one recover at home, ensuring they take their medication as scheduled and attend any appointments.
Get Started with Home Care in Whitneyville Today
Find out more about our home care in Whitneyville by calling (203) 298-9700. Our care team would be happy to discuss your situation and set up a no-cost assessment.
Serving New Haven County, CT and Surrounding Communities
Visiting Angels
WOODBRIDGE, CT
264 Amity Rd #208
Woodbridge, CT 06525
Phone: 203-298-9700
Fax: 203-298-9677