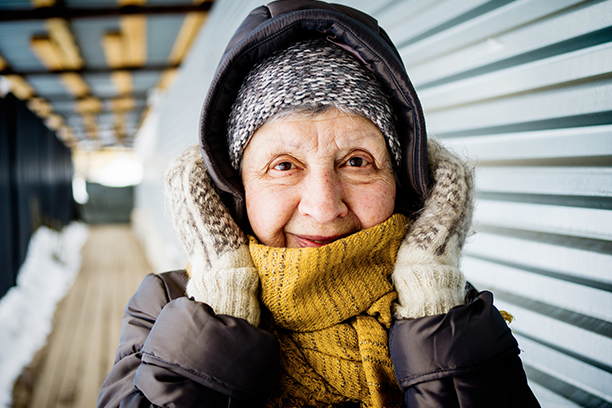 Explore Alzheimer's Care in York, Hanover, PA and the Surrounding Area
Visiting Angels Offers Alzheimer's Care in York, Hanover, Dover, Red Lion and Nearby Cities
At Visiting Angels of York, we offer specialized Alzheimer's Care to help families manage a loved one suffering from Alzheimer's Disease. If you have a loved one who you think may have Alzheimer's, we recommend consulting your loved one's doctor to determine next steps. If you are unsure if they are exhibiting signs of Alzheimer's, we encourage you to read below!
Look for these Warning Signs:
Struggles to make decisions

or demonstrate good judgment

Decreased ability to plan

, solve problems, or concentrate

Difficulty understanding visual images

or responding to color or contrast

New or worsening problems

with language

New or worsening confusion about time and place

, dates, or seasons

Difficulty completing familiar tasks

or handling projects that were once easy

Withdrawal from social activities or interpersonal interactions

Changes in personality or mood

, such as fear, suspicion, irritability, or disinterest in everyday activities

Forgetting important names or recent events

Misplacing items

or the inability to retrace steps to locate lost items
If your loved one displays these symptoms, they should be screened for Alzheimer's by a physician. Basic forgetfulness can be part of the normal aging process. But with Alzheimer's, these symptoms gradually increase and become more severe with time.
Seek Alzheimer's Support
Be proactive in making decisions about Alzheimer's care. Follow a few basic steps to help manage the disease:
Educate yourself about Alzheimer's

; the more you know, the more you can prepare.

The Alzheimer's Foundation of America

and

Alzheimer's Association

are great resources.

Arrange respite care.

As the primary caregiver, you will eventually need help. Short breaks will let you rest and rejuvenate. To ease the transition, introduce a professional caregiver into the family during the early stages of Alzheimer's. As the disease progresses, it will be difficult and upsetting to change caregivers. When hiring caregivers, look for those with specific Alzheimer's care training and credentials, like Visiting Angels of York.

Build a support system.

The role of care provider can be stressful and overwhelming. Reach out to family and friends for help and make time to maintain your own physical and mental health. Also, many hospitals and departments of aging offer free support groups. Sites like the

National Family Caregivers Association

and

Caring.com

can help you find support.

Consult professionals to take care of financial, legal, and long-term care issues.

Discuss future care wishes and end-of-life issues.

Use cognitive stimulation

. Listening to music and doing word puzzles and memory games can provide a positive experience for both the patient and caregivers.
Schedule Your Free, In-Home Assessment with Visiting Angels of York
If you or your loved one has been diagnosed with Alzheimer's disease, know that you are not alone. To learn more about Visiting Angels of York's Alzheimer's care, call our office to schedule a free consultation.
Serving York, Hanover, Dover, Red Lion, and the Surrounding Area
Visiting Angels
YORK, PENNSYLVANIA
1840 E Market St
York, PA 17402
Phone: 717-751-2488
Hanover 717-630-0067