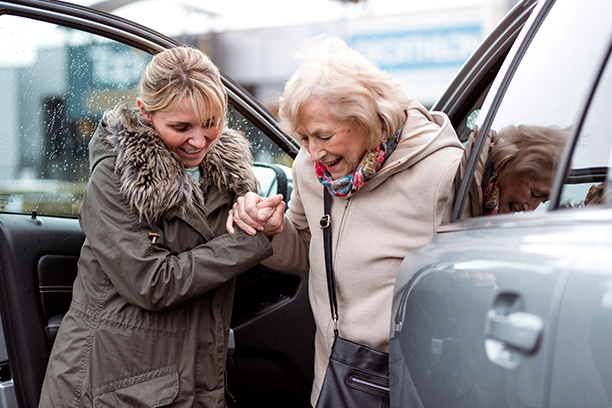 Who We Are
Since 1998, Visiting Angels has been providing elder care services to families across the United States. Our network of elder care franchised agencies is committed to providing families with the best possible in-home care services. Our commitment to you is simple: We'll help your loved one continue to live at home, and we'll help you find peace of mind.
At Visiting Angels, we understand you want top quality senior home care services for your loved one. You are searching for a qualified, professional elder care provider who will treat your family member with compassion, respect and dignity. We can help you find the senior home care provider that meets all your needs. Our senior home care providers are professionals with the training and skills you have been searching for. We'll help you find a senior home care provider who can care for all your loved one's health and well-being needs.
When you trust Visiting Angels to provide elder care services for your family, it is with the understanding that your loved one's needs will be met. The expertise of our elder care providers makes it possible for us to provide a wide range of in home care services. Your local Visiting Angels franchised office provides care to meet both temporary and long-term needs. Our elder care professionals are available to provide hourly care, overnight care and 24 hour care.
Visiting Angels' elder care services incorporate what are commonly known as activities of daily living. Our service coordinators are trained to create a personalized care plan for your loved one. Visiting Angels provides families with respite care, friendly companionship, personal care, hygiene assistance, meal planning and preparation, light housekeeping, laundry assistance, medication reminders, and assistance running errands. With your personalized care plan, you can customize our services to meet all your elder care needs.
No matter the type of elder care services we provide, you can count on our commitment to you remaining the same. We will provide top quality care that enables your loved one to maintain their independence and dignity. Our professional, compassionate caregivers will work closely with your loved one so they can continue to live at home and enjoy the lifestyle that makes them content.
Assisted living facilities and nursing homes aren't the only options for elder care services. With Visiting Angels as your elder care services provider, your loved one can continue living at home. Give your loved one the gift of quality care in familiar surroundings. give them the gift of Visiting Angels.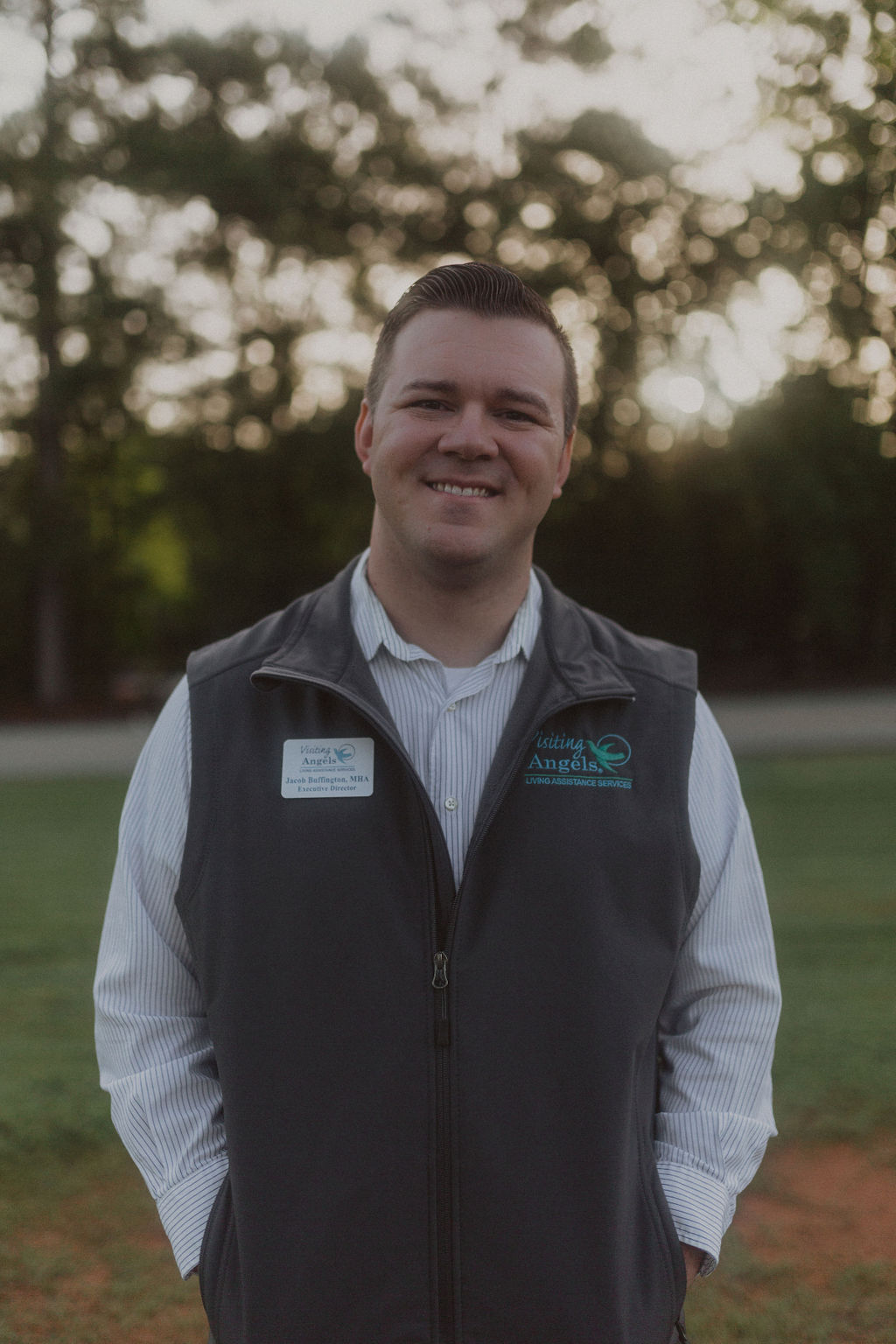 Executive Director, Owner
As an Ohio native, our Executive Director, Jacob Buffington, loves the Georgia weather and hospitality. Jacob lives in Jefferson, GA with his wife of 12 years and four kids.
Jacob graduated from BYU Idaho with a B.S. in Sociology 2011 and earned his MHA degree at Valparaiso University 2013. He spent two years as a missionary in South Korea, and became fluent in Korean while serving The Church of Jesus Christ of Latter-day Saints. Before finishing school Jacob was a caregiver and managed an Assisted Living where he learned to love the Geriatric population. Jacob has also worked with Accuquest Hearing Centers in Myrtle Beach, SC before moving to Georgia, where he calls home.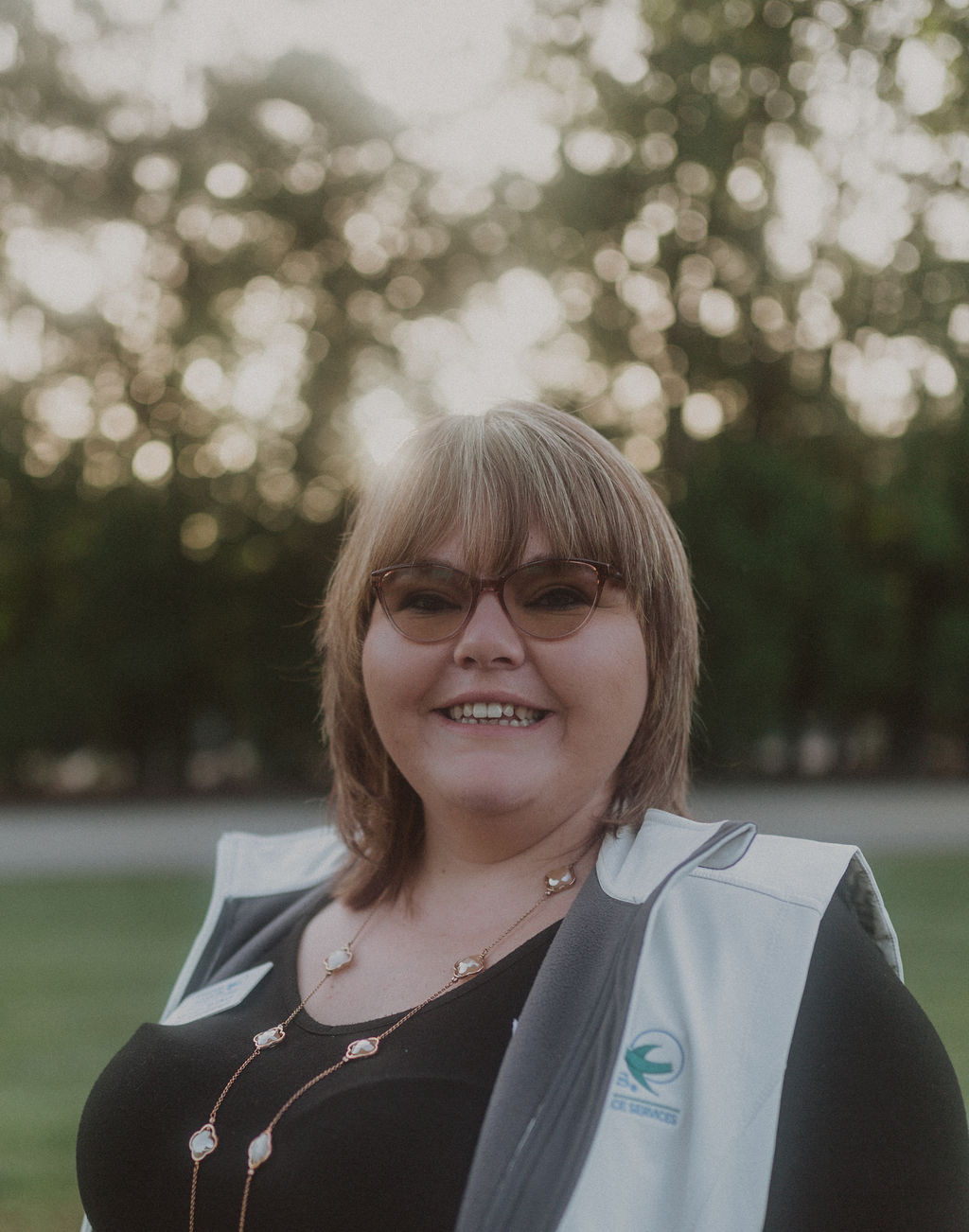 Sherry Wilkes, Office Administrator for Visiting Angels was born in Kentucky as an army brat her father moved her family from city to state until they planted our roots deep in the Georgia clay. After high school, she received her CNA license where she assisted with wound care, along with providing the elderly with personal care.
Sherry received a certificate as a proxy caregiver and was certified from The NIDE program in 2017. In 2018, she transitioned from being a caregiver to a memory care activities leader. During that time, she ran into Jacob which recently allowed her the opportunity to further her experience and continue working with the geriatric field.
She married her high school sweetheart, Boone Wilkes, in 2006. They recently bought their first home in Jefferson GA, where they currently reside with their three children.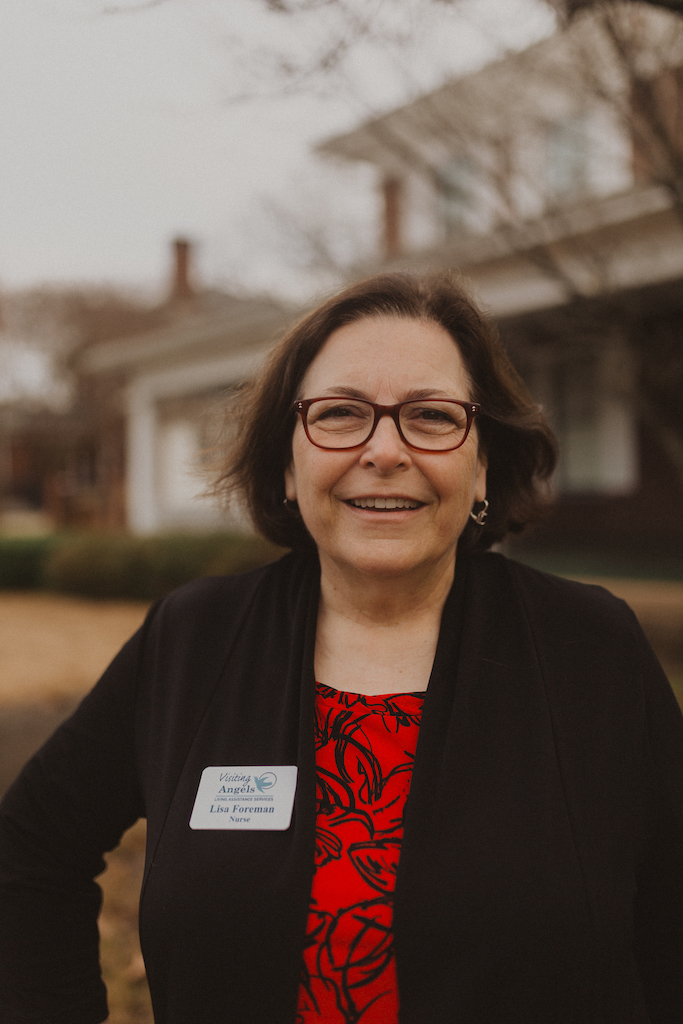 Lisa Foreman, a nurse with Visiting Angels, was born and raised in Kentucky, received her nursing degree at Del Mar College in Corpus Christi, TX. She married to George Foreman(not the boxer) and has 3 children who live in KY, NC, and London UK. They are looking forward to welcoming their first grandchild in September 2020. She moved to Georgia in 2010 when her husband became Director of the Performing Arts Center at UGA.
She has worked in many facets of nursing, ICU, Surgery, hospice and palliative care, and providing in-home assessments for older adults who want to age in place in their own homes.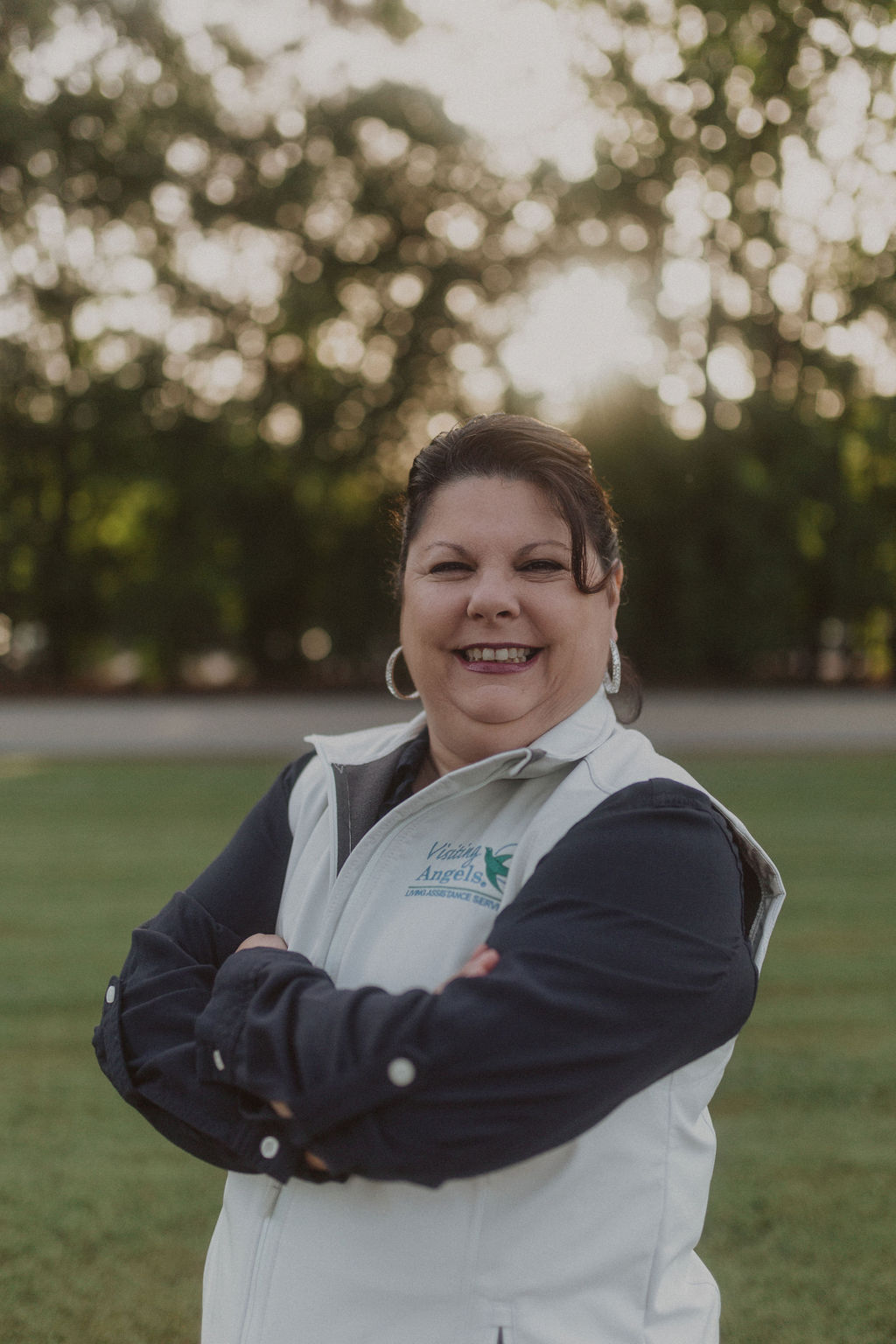 Avis Giegerich
Avis (Aveese) has been in staffing since 2000. She enjoys meeting new applicants, converting them to employees and putting them to work. Avis is a mother of two and a grandmother of 2 beautiful boys. She enjoys camping as well as spending time with her family. She assisted with the care of her aging grandparents and believes every elderly person deserves the care, love and respect when caring for them.
Please contact our Visiting Angels office at 678-460-8391.
Serving the Athens Region including Barrow, Clarke, Oconee and Walton Counties
Visiting Angels
ATHENS, GA
3700 Atlanta Hwy #40
Athens, GA 30606
Phone: 678-710-8238
Fax: 678-866-2033