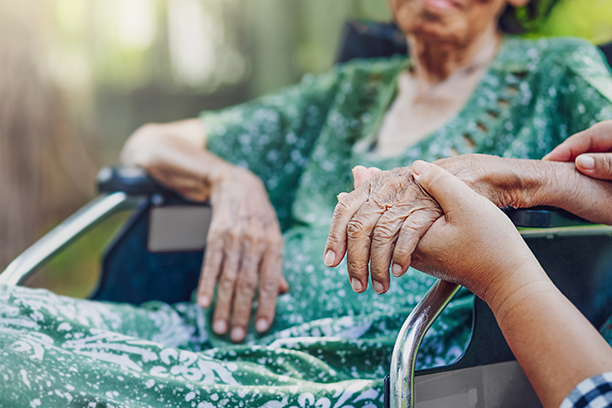 How Our Caregivers Serve Kingwood Seniors
If you have a loved one in the Kingwood area who's starting to struggle with living on their own, the caregivers at Visiting Angels Baytown can help. Seniors in Kingwood, Baytown, Pasadena, Crosby, and the rest of the greater east and northeast Houston area trust our caregivers to satisfy all their care needs. Our customized and comprehensive approach to care means that your loved one will receive the non-medical care they need and deserve, no matter the difficulties or challenges they face.
Physical Support and Assistance for Kingwood Seniors
It's no secret that growing older inevitably leads to reduced physical wellbeing. Old age tends to come with issues like poor strength, weak bones, joint soreness, back pain, and problems with mobility. If you have a loved one in the Kingwood area who is struggling with any of these problems, our caregivers can help. Whether your loved one needs a hand with occasional tasks, help with more personal activities like dressing and grooming, or assistance with mobility, Visiting Angels Baytown can be of service.
Lifestyle Assistance & Non-Medical Health Care
Our caregivers make it easier for Kingwood-area seniors to follow through on doctors' orders. Before starting care, we can coordinate our services with your loved one's medical professionals so our care falls in line with medical directives. We make it easier to follow a healthy diet, encourage light exercise such as daily walks, and provide non-medical assistance for conditions like diabetes, arthritis, and Parkinson's.
Memory Care & Cognitive Assistance
Kingwood-area seniors who are coping with cognitive decline rely on our caregivers for support, assistance, and compassion. Whether your loved one is experiencing the occasional episode of forgetfulness or is suffering from a memory disorder such as Alzheimer's, our caregivers will help them live more comfortably, happily, and safely at home. To do this, we prompt them with friendly reminders, monitor them through the day for their safety and well-being, and offer compassionate support during episodes of confusion, disorientation, and anxiety.
Caregiver Companionship for Kingwood Seniors
One of the most common problems affecting modern seniors is senior isolation. When seniors become isolated from friends, family, and the rest of their community, they are more likely to experience a decline in their health and wellbeing. Our caregivers offer one-on-one interaction and conversation to Kingwood seniors, helping reduce the effects of senior isolation.
Select Your Caregiver® from Visiting Angels Baytown
Thanks to our Select Your Caregiver® program, Visiting Angels Baytown makes it easy for Kingwood seniors to find the right caregiver for their care needs. Under this program, we schedule a meeting with a potential caregiver right in your loved one's home to hasten the bond between your loved one and their caregiver.
To schedule a free caregiver consultation for your loved one in the Kingwood area, contact our office today.
Serving Baytown, Pasadena, Crosby and the Surrounding Areas
Visiting Angels
BAYTOWN, TX
6236 N Highway 146 #11
Baytown, TX 77523
Phone: 832-514-6539