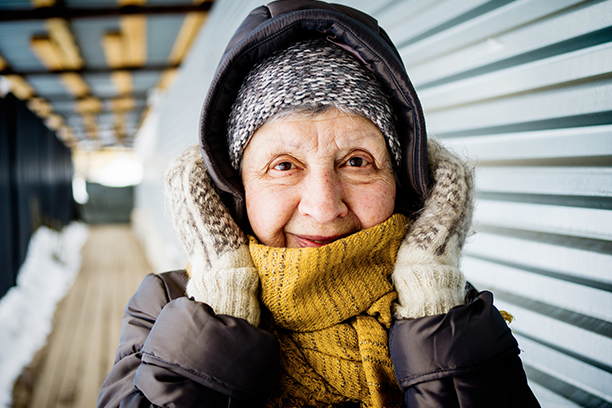 Frequently Asked Questions about Elderly Care at Home from Visiting Angels Bradenton
With our extensive experience with providing in-home care referrals for seniors in Bradenton, FL, Visiting Angels can answer any questions you have about options for elderly care at home for your loved one
Q. What kind of services do you provide?
A: At Visiting Angels Bradenton, we provide referrals to professionals who can provide a variety of in-home care services that are personalized to meet your loved one's specific care needs. Our care programs range from social care, fall prevention, and palliative care to dementia care, transitional care, and end of life care. With elderly care at home from Visiting Angels, your loved one can safely remain at home and receive all the assistance and support they need for a comfortable life from a referred qualified care provider. Depending on your loved one's needs, they can receive services such as medication reminders, meal preparation, light housekeeping, running errands, assistance with personal care, transportation and more.
Q: What does the term "aging in place" mean?
A: Aging in place is the ability of seniors to grow old in the comfort of their home or the home of their loved ones. It may sometimes also refer to aging in an assisted living facility. Aging in place is the opposite of living in a nursing home or similar facility.
Q: Do you provide referrals for seniors in assisted living facilities?
A: Yes. We can refer caregivers who can provide senior care to older adults in assisted living facilities who need more attention or support than they are receiving. We provide referrals for expert caregivers in such cases to improve their quality of life and allow them to remain independent.
Q: How quickly can elderly care at home be provided/started?
A: Our senior care services can be provided within 48 hours of your request. We are often able to refer a caregiver the very same day we receive your request.
Q: Can I change the schedule if I have appointments to keep?
A: Yes, you can change the schedule when needed; you just need to provide us with a one-week notice. We want the schedule to work for your family, so we will do everything we can to accommodate your specific requests and make sure the schedule you want is the schedule you get.
Q: How do I start with elderly care at home from Visiting Angels Bradenton?
A: To get started with our senior care services, all you have to do is contact our office in Bradenton, FL. We will arrange for a free assessment with one of our care coordinators in your loved one's home, answer all your questions, develop a plan of care and identify caregivers who are the right fit for you. You will be able to meet the caregiver and if you are satisfied with our choice, they will start working for you.
If you have more questions about our in-home care services in the Bradenton area, feel free to contact our office today!
Serving Bradenton, Bradenton Beach, Bayshore Gardens, Ellenton, Lakewood Ranch, Longboat Key, Palmetto, Parrish and Surrounding Areas
Visiting Angels Bradenton, FL
4814 26th Street West #A
Bradenton, FL 34207
Phone: 941-758-4500
941-758-4505