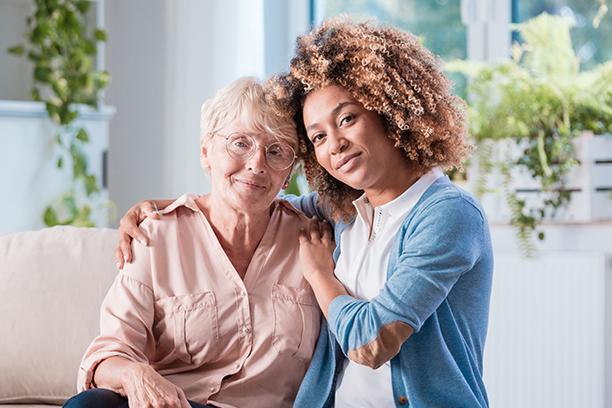 How We Assist With Aging in Place in Hickory 
Knowing that a loved one is struggling to live at home can bring you immense worry. You may wonder how much longer they can continue to live independently and may even begin to look into moving them to a senior care facility. However, it's important to keep in mind that aging in place is possible for seniors in Hickory thanks to the in-home care professionals at Visiting Angels® Catawba Valley. Our local care agency delivers services that promote seniors' safety, well-being, and comfort while they go through the daily rhythms of life at home and engage in their favorite activities in their local area.
The Importance of Aging in Place
Aging in place is a priority for many older adults. It's easy to understand why seniors would rather live at home than move away to the unfamiliar environment of a shared living facility. Living at home in Hickory allows seniors to create their own schedules and have the flexibility and spontaneity that come with independent living. They can also benefit from staying in surroundings that are full of wonderful memories and have been carefully curated over time to cater to their comfort and personal preferences.
In-Home Care vs. Assisted Living
While in-home care allows seniors to enjoy the advantages of aging in place in the Hickory area, assisted living can diminish their independence and hold them to a more structured routine that may feel uncomfortable. Without the ability to call the shots about how they live their lives, seniors' social, emotional, and mental well-being can decline. Living in such close proximity with others can also increase their exposure to contagious illnesses.
How We Help Families in Hickory
At Visiting Angels Catawba Valley, we go the extra mile to make aging in place a reality for seniors, including those who need a bit of help with daily tasks and those who require around-the-clock support and supervision. Our services can be customized to accommodate each senior's care requirements, unique personal preferences, and symptoms of challenging conditions. In addition, we match care recipients with in-home care professionals based on their personality, scheduling demands, and lifestyle preferences.
Help make aging in place a possibility for your loved one in Hickory, Conover, Lenoir, Morganton, Newton, or a community in the surrounding areas. Just give Visiting Angels Catawba Valley a call today to learn more about setting up a no-cost, no-obligation care consultation.
Serving Caldwell, Burke, Catawba and Alexander Counties
Visiting Angels
CATAWBA VALLEY, NC
1822 Hickory Blvd SW
Lenoir, NC 28645
Phone: 828-572-4300