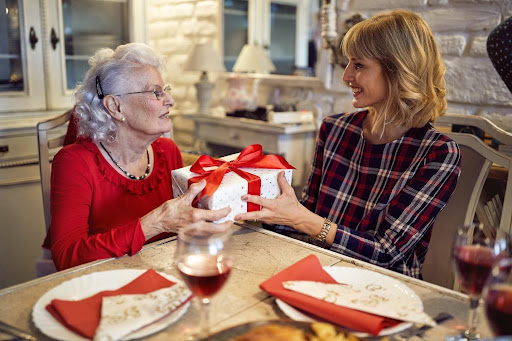 Day in the life of a Caregiver
It's common to need help as we age, and in-home care agencies like Visiting Angels Chelmsford are available to help. Our caregivers are dedicated to the needs of our clients and make aging at home possible. We offer unique care plans to fit your needs and can provide additional support where requested. Depending on the plan you select, your caregiver's daily schedule may vary.
Services Provided by Visiting Angels
Visiting Angels of Chelmsford, MA, offers customized care to help seniors and disabled adults throughout Woburn, Lowell, Burlington, and the surrounding communities age in place.
A few of our in-home care services include:
Alzheimer's Care: Our caregivers can assist your loved one with transportation, meal preparation, medication reminders, dressing, organization, and more.
Dementia care: This service helps improve the lives of those diagnosed with the disorder. Caregivers can work alongside memory care professionals to monitor clients and help prevent wandering and other safety concerns.
End-of-life care: End-of-life care provides compassionate, detail-oriented care and support to seniors and their families during the end-of-life transition.
Companion care: Elderly companion care is a standard service with each of our care packages. Visiting Angels Chelmsford caregivers provide meaningful companionship through shared activities such as drawing, puzzles, word searches, crafts, and holding meaningful conversations.
Personal care: This form of care is especially useful for those living with limited mobility due to Parkinson's disease, stroke, or fall-related injuries. Caregivers assist with bathing, preparing meals, walking, transferring, dressing, and much more.
Ready-set-go home: Our ready-set-go program helps seniors avoid hospital readmission. This program allows seniors to follow discharge instructions after an inpatient hospital stay to avoid frustrating and costly readmissions.
Life as a Caregiver
Every caregiver's day is different, but there are some commonalities most caregivers experience when caring for seniors.
Morning Routine
Everyone needs a morning routine to get the day started on the right foot! Some caregivers might start the day by running errands such as going to the grocery store and picking up prescriptions for their clients. Others might follow their clients' routine by enjoying breakfast and a walk around the neighborhood. Caregivers may help their clients with bathing and dressing for the day.
Afternoon Routine
The afternoon calls for a nice healthy lunch! A caregiver may spend the afternoon preparing a delicious meal while keeping their client's dietary restrictions in mind. The afternoon may also include light housekeeping such as laundry, vacuuming, and dusting. Some caregivers might also take their clients out of the house to enjoy the outdoors and local activities and events.
Evening Routine
Caregivers can also assist their clients with their nighttime routine as they prepare for bed. As the night nears, caregivers may use this time to engage their clients in activities such as puzzles or brain teasers. It's also an excellent time to prepare a final meal and maybe make plans for the following day.
Getting Started with Visiting Angels
Our caregivers are here to support you and your senior loved one. If you are interested in learning more about our services, please call us at 978-244-0200 or visit us online.