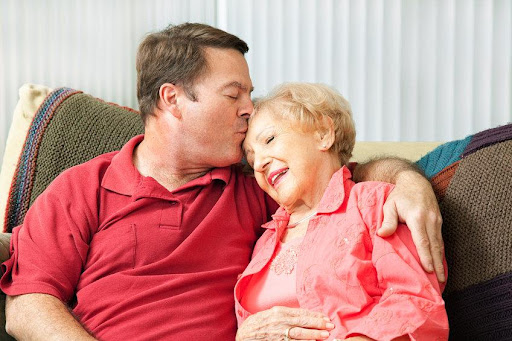 How to Help Your Aging Loved One Accept Help
Asking for help is hard, and many people struggle with it, even among families. When an aging loved one begins to show signs of needing assistance, they are usually not the first to point it out. Hearing from your child that they do not believe you are capable of things you once were can be an overwhelming feeling at first for many seniors as they are trying to adapt to changes in their minds and body.
However, if you are concerned about your parent's safety in their home when you're not around, it may be time to offer some extra assistance via an in-home caregiver. Your loved one may need to be persuaded, but there are a few key elements that can potentially help them to see your point.
Common worries among seniors
The idea of a stranger coming into your loved one's home may make them question their safety and security around the newcomer. Many folks can see this as an invasion of privacy and will initially feel uncomfortable with the idea, especially if they have lived alone or independently for a long time.
Another common struggle is feeling a loss of dignity from the inability to help oneself. Your loved one may be stubborn and insist that they do not need help because their pride is hurting. This is an understandable feeling, but hopefully, it is something you can work through for the betterment of their safety and your peace of mind.
If your loved one is experiencing symptoms of dementia, these feelings can be exacerbated. Moods and behaviors can fluctuate in varying degrees from day to day. It may be hard to get them to agree to accept help and even harder to get them to stick with the decision, but it will be worth it to keep trying.
Focus on the positives
If you're met with resistance from your loved one, try to focus on the improvements an in-home caregiver will make in their quality of life. It can be helpful to emphasize that the caregiver will be available to help with household tasks. Pick out a few of the tasks that are most difficult for your loved one: walking down the stairs to the washer or dryer, getting in and out of the bath or shower, and so on. These things can be hard on the body as we age, especially for those with arthritis and other painful ailments, so taking some tasks off your loved one's plate may help them feel better physically throughout the day. Remind your loved one that the caregiver will formulate a plan to best suit their needs, and they will be free to express where their boundaries are in the home care.
Avoid arguments
An escalating argument is more likely to drive each person farther away from a common middle ground than to solve a problem. Seniors can get defensive about you questioning their abilities and arguing with them may only make them more stubborn. If your loved one is dealing with a chronic disease or ailment, they may be even more irritable and less open to your offer.
Avoid these arguments. If you have reached a point where the conversation is no longer calm or civil, take a step back and reevaluate your persuasion topics. It may be a long battle to get them to accept help but arguing will only prolong the conversation.
Emphasize your needs
You are likely looking for an in-home caregiver to assist your loved one because you cannot be there for them around the clock, and you're concerned about their safety. It is important to remember that a caregiver will be assisting you just as much as your loved one. Be sure to communicate that this does not mean you will not be there to help – it is likely your loved one will feel they are being abandoned otherwise. An in-home caregiver will be there to assist you with the help you are already offering, but they will be readily available at any time of day. Help your loved one see the mutual benefit you will gain from this experience.
While it is challenging to start out, many seniors have found Visiting Angels Chelmsford caregivers to be trusted companions and aides. After experiencing the help that in-home caregivers can provide, both seniors and family caregivers have expressed their gratitude for the care and companionship. Visiting Angels Chelmsford serves Billerica, Burlington, Chelmsford, Dracut, Lowell, Tewksbury, Wilmington, Winchester, Woburn, and the surrounding areas with specially trained, compassionate caregivers with high standards of care. Book your in-home consultation at no cost to speak with our team and formulate the best care plan for your loved one going forward at (978) 244-0200.