Questions To Ask When Interviewing a Senior Care Agency in Edmond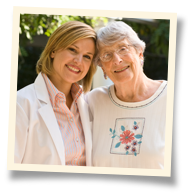 We always want the best for our loved ones. We want to know that our kids are attending good schools, our partners are finding great jobs, and that our aging loved ones are getting an unparalleled level of care. For many families in Edmond, Stillwater, Jones, Guthrie, and Oklahoma City Metro Area, navigating the world of senior care can be incredibly daunting. You may not know what questions to ask, or how to get agencies to be forthcoming about the answers. At Visiting Angels® Edmond, we believe that a good agency should be willing to have open, honest conversations with seniors and their families. Your trust shouldn't be taken for granted—it should be earned through the professionalism, attention to detail, and compassionate care that your loved one's home care agency provides.
3 Questions To Ask Senior Care Agencies in Edmond
At Visiting Angels Edmond, a cornerstone of our senior care is the personalized approach. We know that it can be overwhelming and stressful to admit that your loved one needs dedicated assistance from a professional, which is why we strive to give families peace of mind and complete clarity throughout the process. Here are a few questions you should be asking prospective home care agencies:
What kind of care can you provide? This question is simply essential. The fact is, finding the right senior care agency is about finding one that can cater to your loved one's needs. For example, Visiting Angels Edmond provides comprehensive non-medical assistance to seniors, from specialized Alzheimer's care and dementia care to assistance for seniors who have recently been discharged from the hospital.
Can we meet our loved one's caregiver? Navigating the caregiver selection process can be complex, especially when it means letting a stranger take care of your loved one. An agency should be willing to let you have input on the caregiver selection process, and should feel comfortable having you meet your loved one's care specialist. In addition, they should have a detailed vetting process in place.
What if my loved one's needs change? Everyone's needs change over time. This is especially true for seniors, whether they gradually require additional support or need assistance on short notice. A good senior care agency should understand that your loved one's needs take precedence. Visiting Angels Edmond, for example, always provides completely flexible care.
Above all, remember that not every agency is going to be the right fit for your loved one. Take the time to ask the questions you need to. Getting peace of mind is important when making difficult home care decisions for the ones you love.
To ask Visiting Angels Edmond any questions you have about our senior care, book an in-home consultation today at no cost to your family.