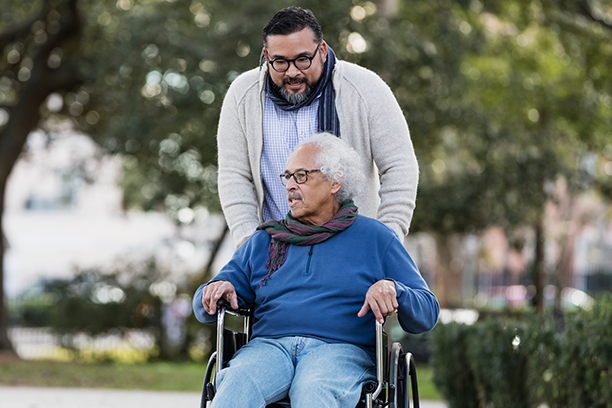 How Transitional Care in Edmond Reduces Hospital Readmissions
Ready-Set-Go Home with Transitional Care in Edmond
For patients in the hospital, sometimes what they look forward to the most is returning to their own homes. However, it's not uncommon for older adults to be readmitted to the hospital following a discharge. At Visiting Angels® Edmond, we are committed to helping elderly individuals remain at home where they are most comfortable by taking action to prevent the need for a hospital readmission. Our transitional care program is available to seniors in Edmond, Guthrie, Jones, Stillwater, and the surrounding communities of the Oklahoma City Metro Area.
Transitional Care and the Causes of Readmissions in Edmond
Seniors may be readmitted to the hospital shortly after being discharged for a variety of reasons, including the following:
Difficulties with managing health at home
Problems with taking medication according to instructions
Fatigue from disrupted sleep cycles in the hospital
Missed post-discharge medical appointments
Lack of adherence to doctor's discharge directions
How Transitional Care Works
At Visiting Angels Edmond, we work to target issues like these in order to prevent a costly hospital readmission. Our transitional care program utilizes a three-pronged approach, providing comprehensive care to seniors in the Edmond area.
We work with clients before discharge. We believe that successful transitional care begins in the hospital. That's why at Visiting Angels Edmond, we coordinate with clients' hospital discharge planners to encourage a smooth transition from the hospital. We also help clients prepare for their discharge in Edmond with "Ready-Set-Go Home," our transitional care and discharge planning guide.
We monitor clients in the home. Following discharge, our compassionate caregivers give our senior care recipients the thorough care they need in order to complete their day-to-day tasks at home. In addition to helping clients with their daily routines, our caregivers also provide vigilant monitoring so that any red-flag behaviors can be addressed immediately.
We provide extra support through our office in Edmond. Our staff at Visiting Angels Edmond work with our dedicated tools and equipment to track the progress of our clients and identify those who are at an especially high risk for readmission. Our office can also assist with arranging deliveries of food and medication or providing reminders when needed.
Could your loved one in Edmond, Guthrie, Jones, Stillwater, or another community in the Oklahoma City Metro Area benefit from our transitional care program following a hospital discharge? Call Visiting Angels Edmond today to learn more about getting started with transitional care.
Serving Edmond, NW OKC, Jones, Guthrie and Stillwater Territories
Visiting Angels
EDMOND, OK
2000 W. Danforth Road #132
Edmond, OK 73003
Phone: 405-227-9899
Fax: 405-359-7700