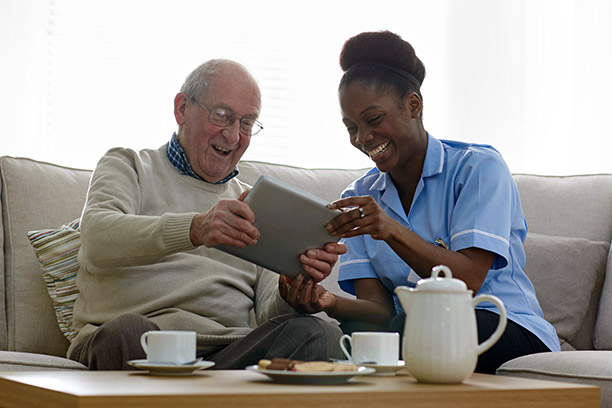 Alzheimer's Care Services
Alzheimers Homecare Services from Visiting Angels Edwardsville IL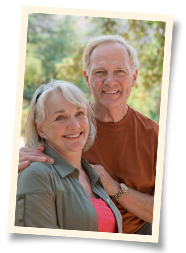 Many families on the hunt for Alzheimers homecare services have discovered the valuable resource of Visiting Angels Edwardsville IL. We provide non-medical in home care to seniors and disabled clients in Highland, Staunton, Greenville, and many other nearby communities. People trust us for our advanced knowledge of Alzheimers and dementia care and the compassionate manner in which we treat our clients.
Receiving a diagnosis of Alzheimer's for a loved one is hard enough. Trying to find homecare services can seem overwhelming. Visiting Angels Edwardsville IL is here to help guide you through the process. Knowing what to expect when dealing with an illness that is, by its very nature, unpredictable seems like an impossible task. Thankfully, Alzheimer's homecare services from Visiting Angels Edwardsville IL are provided by elder care professionals who are well versed in working with memory disorders.
Knowledgeable Alzheimers Homecare Services
Visiting Angels saw a need for non-medical homecare services that could address the specific needs of those suffering from Alzheimers. Visiting Angels Edwardsville IL, through our national office, offers an advanced training program that was conceived with the help of the Alzheimer's Foundation of America. This program details how Alzheimers and dementia work and what to expect as the disease progresses. It also outlines the best ways to care for someone who suffers. Our knowledge is your gain when you have Visiting Angels Edwardsville IL for Alzheimer's homecare services.
When your aging parent has Alzheimer's, you want to know they are being looked after when they need it most. Our homecare services consider the special needs of each Alzheimer's patients when scheduling care. Some common concerns families face include: Can my loved one safely prepare a meal? Will they remember to eat according to their physician's diet plan? Will they remember to take medications? Questions such as these are common and easily laid to rest when you have assistance from Visiting Angels.
Thanks to our individualized homecare services, Alzheimers plans from Visiting Angels Edwardsville IL can be tailored to fit each individual client. Because of the continuously changing nature of the illness, it's important to have a home care plan that is flexible and can adjust for your loved one's changing needs. Alzheimers homecare services from Visiting Angels Edwardsville IL do just that.
If you have a parent or loved one who has been diagnosed with Alzheimers, contact Visiting Angels Edwardsville IL for homecare services you can rely on.
Serving Madison County including Edwardsville, Alton, Staunton, Greenville, Highland, IL and Surrounding Areas
Visiting Angels
EDWARDSVILLE, IL
2 Ginger Creek Pkwy #B
Glen Carbon, IL 62034
Phone: 618-307-9610
Fax: 618-307-9611