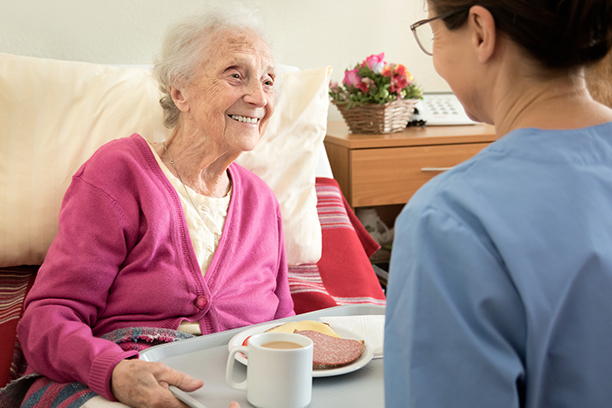 About Visiting Angels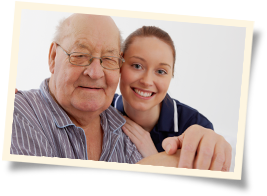 Kelly Linhart is owner and director of Visiting Angels, a successful home care agency that has served families in communities throughout northern Indiana since 2006. Kelly originally opened her office in Wakarusa, Indiana in 2013 to provide a central service location for Elkhart, Kosciusko, and Marshall counties and the surrounding areas. Visiting Angels Elkhart grew over the years and moved to their new office at 209 S Main St., Nappanee, Indiana in December of 2017.
Kelly moved to Michiana in 2001 when her husband took a job as a professor at Bethel College. She has taught in various school systems in the area for many years and then spent three years in a local business before opening the Visiting Angels office. Prior to coming to the area, Kelly worked for Indiana's Family and Social Services Administration.
Her background and training gives her a rich expertise for understanding the needs of others and supervising the caregiving process. Kelly is a graduate of Taylor University with a degree in psychology. She has been a long-time volunteer in many local ministries and helping organizations. Her husband serves on boards and committees in various helping organizations, among them St. Joseph Regional Medical Center, Hope Ministries (formerly Hope Rescue Mission), and Nappanee Missionary Church. They have three grown children who still enjoy coming home for a home-cooked meal.
Kelly started Visiting Angels to provide high-quality and well-supervised care at an affordable cost. She also wanted to provide opportunities and support for those who have a heart for caregiving, and to encourage and develop the caregivers who provide so much for the organization. "Caregivers are the key," she explained, "And we want to provide the best opportunities for those who want to be caregivers. If they feel valued, are well-trained, and compensated for their commitment, that allows us to excel to the highest level of caregiving in the area."
Kelly emphasizes that Visiting Angels has become one of the fastest growing home care agencies in the America because it prioritizes the well-being of its clients and their families above everything else. "We work to have the highest integrity for what we do, as well as the best care possible. We don't just place a caregiver with a client and move on; we take the time to understand each client's specific needs and make sure they receive ongoing, compassionate support from a caregiver who works well with those needs."
We invite you to call us at 574-970-7992 or email Kelly at klinhart@visitingangels.com. One of our experienced team members will consult with you over the phone, or you can schedule a free in-home consultation at your convenience, including evenings and weekends. You'll soon see why Visiting Angels is "America's Choice In Homecare".
Visiting Angels provides in-home care, senior homecare, elderly care, and in-home care in: Elkhart, Kosciusko, and Marshall counties, and surrounding areas.
Serving Elkhart, Kosciusko, and Marshall Counties and the Surrounding Communities
Visiting Angels
ELKHART, IN
705 E Market St.
Nappanee, IN 46550
Phone: 574-970-7992
Fax: (574) 281-0468