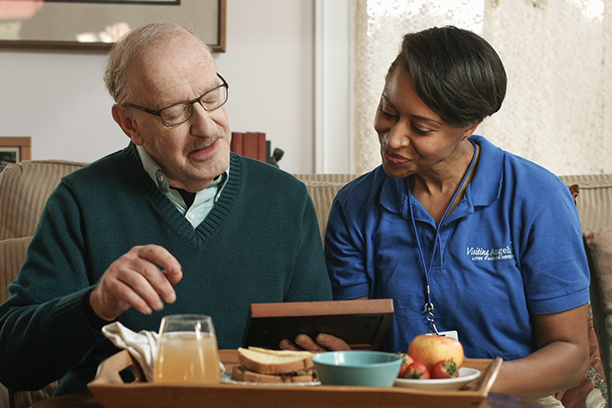 Aging in Place in Fort Wayne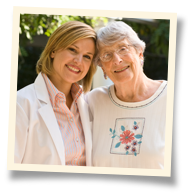 Aging in place is the best option for seniors. Your loved one will enjoy more comfort, happiness, dignity, and overall health if they're able to maintain their own home life and avoid the move to an assisted living facility. At Visiting Angels® Fort Wayne, we provide the in-home support many seniors need to make this goal possible and create a safe, sustainable home life.
Perhaps the best reason for helping your loved one stay at home, is it can have a huge impact on their health. There are many studies that have shown seniors who live at home experience greater life expectancy and overall well-being. They face fewer challenges, both physical and emotional when they're allowed to exist in the familiar space of their own home.
The Importance of Aging in Place in Fort Wayne
Helping your relative continue to live at home provides a number of amazing benefits that lead to a much higher quality of life. Advantages include:
Independence. They get the assistance they need without surrendering their freedom.
Routine. Maintaining a normal daily routine is a great benefit for their mental well-being.
Comfort and Security. Home is the place where they feel safe, enjoy privacy, and live the way they want.
Affordability. With our home care service, you pay for the customized support you need, rather than the full-service of an assisted living facility.
Less Confusion. For sufferers of Alzheimer's or dementia, maintaining a familiar setting is critical.
Connection. It's much easier for seniors to stay connected to friends and family when they live at home.
Personal Bond. With our home care, your loved one will have a kind compassionate person to spend time with. Not only that, but the one-on-one approach means our caregivers learn their needs and provide much better support.
Trusted Support To Help Your Loved One Avoid The Nursing Care Facility
Moving to assisted living can cause stress, sadness, and confusion. This is one of the many reasons why aging in place is the best option. Staying at home with our assistance gives your loved one a happier, more comfortable life and can even lead to better health.
We are happy to support local families throughout:
Fort Wayne
Huntington
Columbia City
Northeast Indiana
And surrounding areas
To learn more about how we make aging in place possible, contact Visiting Angels Fort Wayne today and book your care consultation.
Serving the Fort Wayne Area in Northeastern Indiana
Visiting Angels
FT. WAYNE, INDIANA
5811 Covington Rd
Ft Wayne, IN 46804
Phone: 260-482-2273