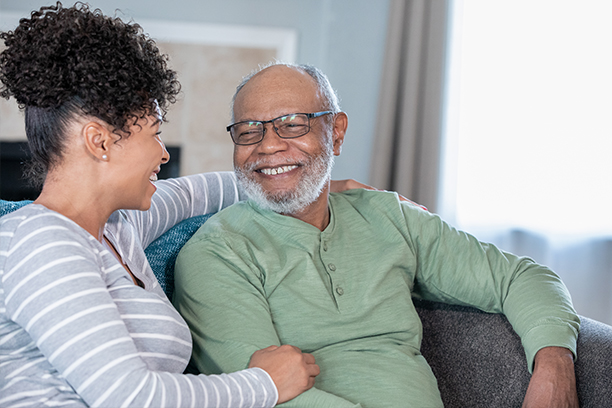 Senior Home Care Services in Fort Wayne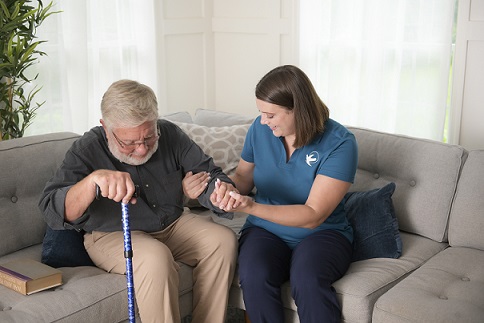 Benefits of Choosing Care at Home Vs. Assisted Living
As your loved ones age, you will undoubtedly go through a period of wondering how best to address their changing needs. Most people wish to comfortably age at home, but you may not be sure if this option is possible. Our senior home care services at Visiting Angels® Fort Wayne provide a great alternative to assisted living. We invite you to consider the following benefits.
Affordability
Assisted living facilities are expensive, there's no way around it. You may very well wind up also paying for services your loved one doesn't need or use just because it's part of the plan. You might also have to forego other things because the upgrade would be significant. At Visiting Angels Fort Wayne, our in-home senior home care services are flexible and affordable. We offer hourly rates and work with you to keep hours to an absolute minimum. Our care is also extremely flexible and can even change on a weekly schedule.
Comfort and Familiarity
No doubt that remaining at home (whether theirs or yours) allows your loved one to feel comfortable. Having familiar surroundings is good for their mental and emotional health as well and can help alleviate agitation and anxiety. Even specialized services like dementia care and Alzheimer's care can be professionally administered in the comfort of your loved one's home.
Customized and Flexible
We personalize all our services to the unique needs of your loved one. You'll be able to choose from a virtual "menu" of services. We also offer extremely flexible scheduling choices, including a 24/7 option, if needed.
Personalized Care
At Visiting Angels Fort Wayne, we offer one-on-one caregiver attention for your loved one. Along with customized services, this allows for the development of trust, comfort, and a more personalized level of care. This all translates to senior home care services that are superior to assisted living, where various shifts of employees come and go.
Health and Safety
As we've all tragically witnessed, assisted living facilities can quickly become the source of rapid spread of contagious illnesses. Living at home is a much safer alternative in regards to both health and overall safety.
Privacy
Maintaining a sense of privacy can be difficult in assisted living. Many spaces are common areas and rooms are often shared. This can be especially difficult for an adult who is used to having their own space and possibly have a very negative emotional effect. Our trusted and compassionate caregivers don't want your loved one to be isolated, but we do value their privacy and the value of retaining some degree of it as they age.
Sense of Independence
Aging in place helps seniors maintain a sense of independence that is often one of the first things lost in assisted living. This feeling is key to helping stay confident and staving off depression. Our caregivers never talk down to your loved one and will encourage them to do as much as possible on their own, in whatever way they are comfortable.
Our Broader Service Area for Senior Home Care Services in the Fort Wayne Area
We are proud to offer our personalized home care services to clients in:
Fort Wayne
Huntington
Columbia City
Northeast Indiana
And the surrounding areas
For more information about our senior home care services, and how we can provide a better alternative to assisted living for your loved one, please call Visiting Angels Fort Wayne today.
Serving the Fort Wayne Area in Northeastern Indiana
Visiting Angels
FT. WAYNE, IN
5811 Covington Rd
Ft Wayne, IN 46804
Phone: 260-482-2273