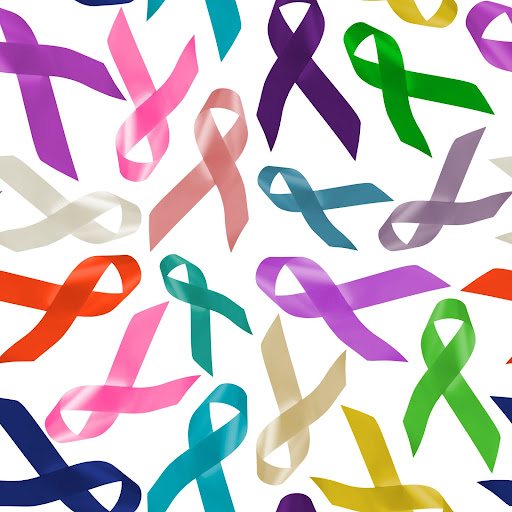 Most Common Cancers in Seniors
Cancer is the second leading cause of death in the United States, but many types of cancer are preventable and curable if found early. According to the Centers for Disease Control and Prevention, nearly 1.6 million Americans are diagnosed with cancer each year. Doctors diagnose cancer in patients at every age, but cancer risk increases with age, making seniors the most vulnerable population.
February is National Cancer Prevention Month. It's the perfect time to learn about the most common forms of cancer and the steps to take to reduce your risks of developing certain conditions.
Common Cancers in Seniors
Cancer can develop at any age, but breast, prostate, colon, lung, and bladder cancer are the most prevalent types found in seniors.
Breast Cancer
Breast cancer is when a mutation of cells forms in the breasts. There are various types of breast cancer depending on where cancer develops. The most common breast cancers are invasive ductal carcinoma and lobular carcinoma, making up 70-80 percent of all diagnoses. Breast cancer signs and symptoms may vary, but they tend to include a lump in the breast, a newly inverted nipple, or changes to the breasts' size, shape, or general appearance.
Prostate Cancer
Prostate cancer starts in the prostate, a small gland in males responsible for producing seminal fluid. The cause of prostate cancer is unclear, but it's most common in males after the age of 50 and those with a family history of breast cancer or prostate cancer. There may not be signs or symptoms in the early stages of prostate cancer. As the disease progresses, you may experience trouble urinating, blood in the urine, blood in the semen, erectile dysfunction, or unexplained weight loss.
Colon Cancer
Colon cancer starts in the colon, the large intestine at the end of the digestive tract. It's most common after 50 and begins as noncancerous cell clumps called polyps. Doctors are unsure why, but some polyps become cancerous, causing colon cancer. The early stages of colon cancer often produce no symptoms. More advanced cancer can lead to changes in bowel habits, rectal bleeding, bloody stool, abdominal discomfort, fatigue, and unexplained weight loss.
Lung Cancer
Lung cancer starts in the lungs and is the leading cause of cancer-related deaths worldwide. Individuals with lung cancer tend to experience a persistent cough, shortness of breath, chest pain, hoarseness, headaches, and coughing up blood. It's mistakenly believed that only people who smoke develop lung cancer, but that is inaccurate. While smoking significantly increases the risk of lung cancer, it can develop in people who don't smoke. It's also common among people who have exposure to radon gas, asbestos, chromium, nickel, and other carcinogens.
Bladder Cancer
Bladder cancer starts in the bladder and can cause bloody and painful urination. It's most common after 55, although it can develop at any age. There are three main types of bladder cancer depending on where it develops: urothelial carcinoma, squamous cell carcinoma, and adenocarcinoma. Additional risk factors include smoking, chronic bladder inflammation, a family history of bladder cancer, and exposure to certain chemicals.
Cancer Prevention
Not every type of cancer is preventable, but there are lifestyle choices you can make to reduce your chances of cancer significantly.
Screenings- Doctors can catch some types of cancer, such as breast cancer, early through screenings. Talk to your doctor about cancer screenings you should take and how often you should get them.
Don't smoke- Smoking is one of the leading risk factors for various cancers and heart conditions. Smoking is an addictive habit, so talk to your doctor about treatment options if you're having trouble quitting.
Maintain a healthy weight. Obesity is another leading risk factor for many cancers. Try to keep your weight healthy through regular exercise and nutrition. If you're having difficulty losing weight, you may want to consider speaking with a nutritionist or dietitian.
Working with Visiting Angels
Our Garland office serves Fate, Heath, Lucas, Quinlan, Rockwall, Rowlett, Royse City, Sachse, West Tawakoni, and Wylie. To learn more about our services, you can call us at 214.703.8123 or complete this online form.