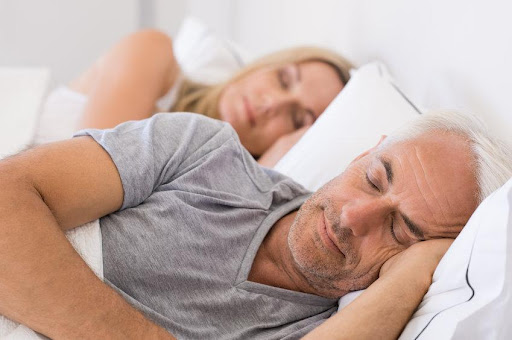 The Importance of Sleep
Everyone needs sleep to function correctly, but rest does more than give your mind and mind time to recharge. A quality night's sleep keeps you physically and mentally healthy. Unfortunately, nearly 70 million Americans suffer from insomnia symptoms, significantly affecting one's overall health.
What Happens When We Sleep
Quality sleep helps your body stay healthy. Physically, sleep can help prevent diseases. Mentally, rest allows you to concentrate and process memories. Not getting enough sleep can lead to cognition reductions, mood swings, and delayed reactions. Chronic sleep deprivation can increase your risk for heart disease, stroke, type 2 diabetes, obesity, and high blood pressure.
Everyone has an internal body clock that works on the 24-hour circadian rhythm cycle. In this cycle, you have the most energy when you wake up and gradually grow tired as the day progresses. Light also plays a role in the circadian cycle by signifying whether it's night or day to your brain. When the sun rises and exposes the body to light, the body releases cortisol to active energy and alertness. As the sun goes down and light fades, the body releases melatonin, a hormone that makes you tired.
Once you are asleep, your body goes through the four stages of sleep:
Non-rapid eye movement (NREM) 1- This stage is the transition period between wakefulness and sleep. This stage can last several minutes when your muscles relax and your heartbeat and breath slow down.
NREM 2- This is the deepest and longest stage of sleep. Your heart rate and breath continue to slow down during this stage, and your muscles will continue to relax. Body temperature and brain wave activity will also decrease during this stage.
NREM 3- This stage is when breathing, heart rate, and brain activity will be at their lowest, and muscles will be at their most relaxed state.
Rapid eye movement (REM)- The last stage happens about 90 minutes after falling asleep. The eyes will start rapidly moving back and forth under the eyelids, and the breath and heart rate will begin to increase. This is the stage where you'll start to dream.
You will go through a cycle of these four stages throughout the night. The process can last anywhere between 90 and 120 minutes. Everyone differs on the amount of sleep they need to be at their healthiest, but the Sleep Foundation suggests aiming for seven to nine hours of sleep each night.
Tips For Quality Sleep
While some instances of sleep disturbance will occur in your life, there are steps you can take to reduce your chances of insomnia symptoms.
Establish a bedtime. Bedtimes help your body and brain fall into a routine, making it easier for you to fall asleep at night. Pick a time to go to bed each time and stick to it.
Create a comfortable sleep environment. Your bed and your bedroom should be a place you enjoy spending time. Make sure you have a comfortable bed, soft sheets, and a quality pillow.
Eliminate caffeine and alcohol before bed. Have a cutoff time for alcohol and caffeine early in the night as both substances can make it difficult to fall and stay asleep.
Turn off your screens. In the hour or two leading up to your bedtime, refrain from using screens. Also, try to keep devices out of the bedroom. This includes phones, televisions, and computers.
Working With Visiting Angels
If you're a senior whose sleep is interfering with daily activities, the team at Visiting Angels may be able to help. Our professional caregivers can assist with light housekeeping, medication medications, meal preparation, personal grooming, mobility assistance, and transportation. The Visiting Angels Garland office serves Fate, Health, Luca, Quinlan, Rockwall, Rowlett, Royse City, Sachse, West Tawakoni, and Wylie communities. If you'd like to learn more about our services, you can complete this online form or call us at 214.703.8123.