Visiting Angels Is Hiring Caregivers in Hanover, Spring Grove, New Oxford, Abbottstown and Surrounding Areas
At Visiting Angels of Hanover, we are always looking for the best local caregivers to join our agency. We recruit care professionals with experience in both the medical field and home health field. If you are looking for a career that truly makes a difference in the world, get to know our agency, our clients, and our care services.
We encourage you to apply if you:
Have worked in personal care or home health care
Are kind, warm, empathetic, and personable
Believe in the dignity and value of seniors
Find satisfaction in improving the lives of others
Have great communication and interpersonal skills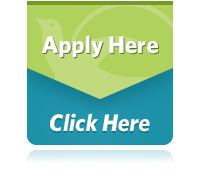 We are Companions at Heart
The heart of what we provide is companionship care. When you are a caregiver with Visiting Angels of Hanover, you will work one-on-one with our clients to help with a wide variety of everyday tasks. Tasks can include meal preparation, light housekeeping, and transportation. You can also be providing enrichment activities like taking a stroll through a local park or enjoying a cup of coffee at a new café. As a caregiver, your job is to create a lasting, respectful connection with the seniors in your care.
Our Matching System
We assign clients to aides based on their specific needs and personality. Each client receives a personalized care plan that revolves around their unique needs, budget, and schedule. As an aide, your goal is to refine and adapt that plan as you work with them and notice trends, changes, or other needs. Every day will feel different as you work with clients to support their physical, mental, emotional, and social health. You will work with families from a wide range of backgrounds, getting to know their preferences and helping their loved ones thrive.
We Invest in You
Visiting Angels of Hanover ensures that our aides are licensed, bonded, insured, and offered opportunities for ongoing skill development and professional advancement. Our goal is to provide top-quality care, so we want to invest in our home care providers so they are achieving their personal and professional goals.
What Our Team Has to Say
"I'm writing this letter to say how much I love working with the Visiting Angels of York staff as well as the administrative staff. Everyone has demonstrated compassion, dedication and commitment toward not only the clients, but the staff members also. We are treated like family! I just want to say I appreciate you all and thank you for allowing me to be a part of this great team!"
Apply Today
Visiting Angels of Hanover is responding to the rising need for essential personal home care services in our area by expanding our team. If you are ready to become a caregiver in York, Hanover, Dover, Red Lion, and the surrounding area, apply to our agency below or call us today at 717-630-0067 to learn more about our career opportunities in the home health field.