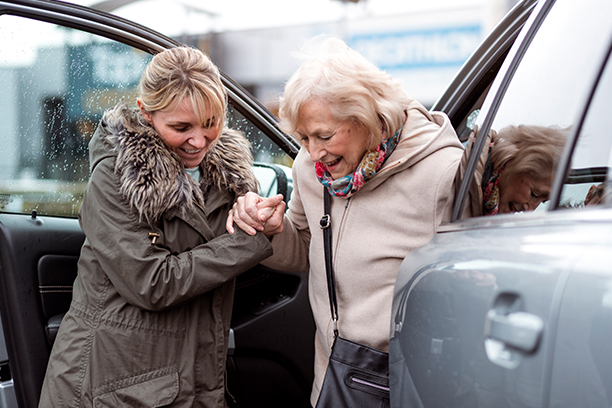 Respite Care in Huntsville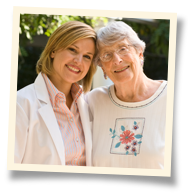 The respite care services we offer at Visiting Angels® Huntsville, AL are designed to care for our clients' exact needs while giving family caregivers time to rest and care for themselves. Whether you need temporary, part-time, or support care services, we're committed to helping you and your loved one to stay happy, healthy, and well.
Why Choose Respite Care in Huntsville
While providing care to a loved one can bring many rewards, family caregivers who provide this care all on their own are in danger of burning out. The last thing you want is for the stress and worry of providing care to leave you too exhausted and overwhelmed to give your loved one the quality of care they deserve.
Our respite care services at Visiting Angels Huntsville provide a welcome solution to family caregivers who want to continue caring for their loved ones, but can't do it on their own. We can be there to provide the support you need, ensuring you have time to rest and relax while knowing all your loved one's needs are met.
Respite Care from Visiting Angels Huntsville
When you rely on respite care for your loved one in Huntsville, we'll personalize our services to accommodate your loved one's exact needs, preferences, and schedule. We can provide specialized non-medical care for those with Alzheimer's and chronic conditions and can offer a helping hand with meal preparation, light housekeeping, transportation, and more.
Our care services for Huntsville-area seniors include:
Temporary Care. These services provide support when you are away for an extended period of time, such as on vacation.
Part-Time Care. Part-time care provides regularly-scheduled support to give family caregivers a set time to recharge.
Support Care. Family caregivers and professional caregivers work alongside each other with support care services, making providing care more manageable.
Huntsville's Respite Care Specialists
As a locally owned and operated home care agency, we see firsthand how hard family caregivers in our community work to meet the needs of their loved ones in Huntsville, Madison, Meridianville, Hartselle, Decatur, Athens, and the surrounding areas. We're committed to providing respite care that helps ease the burdens of these family caregivers in the Huntsville, AL area the minute they call our office. We're happy to answer any questions, address any concerns, and offer a free care consultation to help families decide if our services are right for them.
Book your loved one's no-cost respite care consultation today by calling Visiting Angels Huntsville.
Serving Huntsville, Madison, Decatur, Athens and the Surrounding Areas
Visiting Angels
HUNTSVILLE, AL
7910 Memorial Pkwy SW #F1
Huntsville, AL 35802
Phone: 256-929-7000
Fax: 256-929-7009