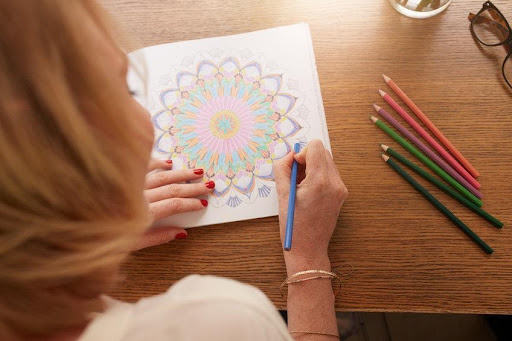 Five hobbies to improve memory function
National Hobby Week falls in January with the goal of celebrating the hobbies that we already love while encouraging people to try new ones. The new year is the perfect time to pick up a new activity, and there are several that have shown results in boosting memory function for older adults. For your New Year's resolution this year, choose one of these memory-boosting hobbies.
Puzzles
Solving a puzzle uses several brain activities and forms of intelligence working together. Solving a jigsaw, crossword, or word search puzzle is a calm and easily accessible activity that stimulates brain function and strengthens mental muscles. Plus, puzzles are said to lower stress, promote mindfulness, and they're very rewarding upon completion!
Research shows that crossword puzzles, in particular, may delay memory loss among those with dementia by more than two and a half years. They may preserve cognitive and memory functions better than some medications, and the benefits may last as long as ten years.
Several puzzles exist that are specially tailored to seniors with physical limitations or vision limitations, such as large-piece jigsaw puzzles and large print word searches.
Learn a new musical instrument
New research has found that people who started playing musical instruments as adults did better at memory recall tasks from middle to old age. The connection between music and memory function has been a popular point of research, and studies show that musical memories are often preserved throughout cognitive decline because key brain areas linked to musical memory are relatively undamaged by Alzheimer's disease.
Groups
Join a group or class that shares one of your interests. Several community colleges offer free classes that may pique your interest, or community centers may hold regular meetings for local socialization. If you have a passion for gardening, join the local community garden, or perhaps join a fitness club if you are looking to make friends who share your fitness goals.
Socialization is something that many seniors lack in life. Loneliness is very common, affecting at least 1 in 4 seniors over the age of 85 at least sometimes, according to one study. Strong companion-type bonds that ward off feelings of loneliness or isolation can lead to increased life expectancy, a better quality of life, and improved cognitive function. These benefits only add to the brain function benefits that will come from learning something new or re-engaging in activities you have long remembered and enjoyed.
Art
Art, and more specifically painting, is unique because it requires both the creative and logical skills of the brain simultaneously. Studies show that creative activities, like painting, slow down the development of memory disorders and increase cognitive function.
Find a chess partner
Chess is another activity that stimulates all areas of the brain and requires logic and creativity. Studies suggest that seniors who play chess have a lower risk of developing memory-related illnesses like Alzheimer's.
Chess is another practice in problem or puzzle-solving that strengthens the forms of intelligence required to think quickly and retain memory. It's also a social game; although it can be very quiet, it requires a friend to play. This shared hobby is another way to ease loneliness and promote stronger relationships.
Home care to lend a hand
With the help of a Visiting Angels caregiver, adopting a new hobby is more than achievable. Our caregivers can run quick errands to the store for the items you may be looking for, and they can provide assistance or encouragement in fulfilling your hobby goals. Everyone needs a reminder sometimes, and your caregiver can remind you that it's an excellent time to practice your new instrument or unwind with a puzzle. They can even remind you of your local group meeting times to ensure that you never miss a chance to see your new friends. Visiting Angels Hurst has caregivers available to service the North Fort Worth, Hurst, Euless, Bedford, and Watauga areas. Contact us today to learn about your options at (817) 952-3223.