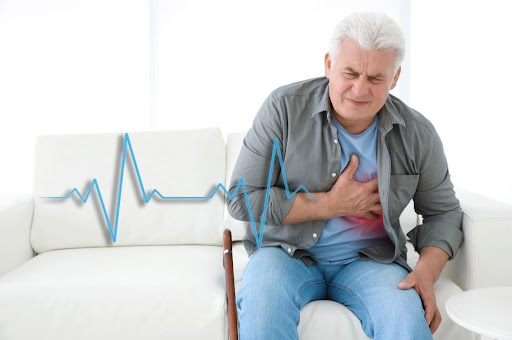 Understanding Heart Valve Disease
Every year, more than five million Americans develop heart valve disease. It's a severe condition that can affect how blood flows throughout the body, and the risk of developing it increases with age. February celebrates Nation Heat Valve Disease Awareness Day, making this month the perfect time to learn more about the condition, how doctors diagnose it, and prevention.
What is Heart Valve Disease?
The heart has four valves responsible for helping blood flow through the body. Heart valve disease is when at least one of those four valves doesn't not open or close properly, disrupting blood flow. Signs and symptoms of heart valve disease may not appear for many years. However, you may experience chest pains, shortness of breath, dizziness, fatigue, or an irregular heartbeat as the condition progresses.
Heart valve disease can lead to stroke, blood clots, and heart failure if left untreated. Some people are born with heart valve disease, but it can also develop in older adults due to infection or additional heart conditions. Other risk factors include high blood pressure or a history of heart disease.
Diagnosing and Treating Heart Valve Disease
If you're experiencing signs or symptoms of heart disease, talk to your doctor about getting a diagnosis. Your doctor will typically start with a physical exam and listen to your heart for abnormalities. Depending on what your doctor finds, you may have to undergo further testing such as echocardiography, ECG, chest X-ray, or MRI.
The treatment for heart valve disease depends on the severity of the condition and if the condition is progressing. A doctor may suggest regular follow-up appointments to monitor the situation in minor cases. They may also prescribe medications to treat symptoms or blood thinners to reduce the risk of blood clots. In more severe cases, you may have to undergo surgery. Common surgery options for heart valve disease include heart valve repair and replacement.
Preventing Heart Valve Disease
Part of preventing heart valve disease is developing a heart-healthy lifestyle. If you're at high risk for heart valve disease or another heart condition, consider making the following lifestyle changes.
Focus on a heart-healthy diet. Diets high in saturated fats, trans fats, salt, and sugar are poor for the heart. Try incorporating more fresh produce, poultry, fish, and whole grains into your meals.
Maintain a healthy weight. Obesity increases your chances of various heart conditions, including heart valve disease.
Move your body. Exercise not only helps you maintain a healthy weight, but it can also strengthen your heart. Aim to incorporate at least 20 minutes of physical activity into your days, such as brisk walking, biking, or hiking.
Find ways to manage your stress. Stress is a significant contributor to various heart conditions and causes your body to work harder than it needs to. If you're stressed often, find ways to keep yourself relaxed, such as yoga or meditation.
Don't smoke. Smoking increases your risk for various health conditions and cancers. If you smoke and have trouble quitting, talk to your doctor about treatment options.
Working with Visiting Angels
Living with heart valve disease can add challenges to your way of living. If you have heart valve disease and need additional assistance at home, the team at Visiting Angels is happy to help. Our team of compassionate caregivers provides various nonmedical tasks, including light housekeeping, cooking, personal grooming, mobility assistance, transportation, and more. Our Jasper office serves those in Jasper and the communities of Walker County. If you'd like to learn more about our services, you can complete this form online or call us at 205.388.9353.