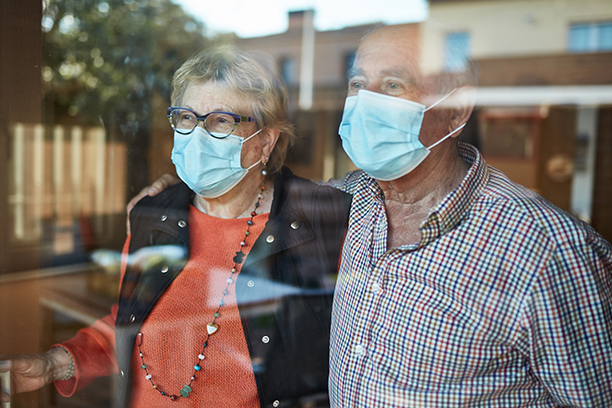 How Transitional Care in Lansdale Reduces Hospital Readmissions
Ready-Set-Go Home with Transitional Care
The Ready-Set-Go Home transitional care program from Visiting Angels® Lansdale has been carefully developed to give elderly adults high-quality support in transitioning from hospital to home. The goal of our transitional care providers is to minimize seniors' risk of rehospitalization, pave the way to a swift recovery, and help maximize their independence along the way.
If you have a loved one in the Lansdale area who is in the hospital but is scheduled for discharge, you may wonder who will support them when they finally arrive home. Getting started with professional transitional care can give you peace of mind that your loved one has a greater chance of enjoying the best possible outcome.
What Causes Readmissions?
Roughly one in five elderly adults on Medicare who are hospitalized return to the hospital within a short 30-day period. This statistic makes it clear just how much elderly adults often require help at home following a hospital visit.
One of the reasons seniors so frequently experience complications after their hospital stay is because they undergo a functional decline after hospitalization. It is normal for them to feel exhausted after having their normal routines disrupted at the hospital, and they may also be suffering from mobility limitations, strength issues, and other factors that impair their normal level of independence.
This situation can make even the most everyday tasks a struggle for seniors. As a result, they may not fully implement their doctors' advice or stick to the proper medication and nutrition schedule, which can further hamper their recovery and lead to a quick rehospitalization.
How Our Transitional Care Program Helps Seniors in Lansdale
The services included in the Ready-Set-Go Home program help combat these issues and pave the way towards a comfortable recovery. We've based this program on three important prongs of care:
In-hospital care. Our care coordinators meet with seniors and their families at the hospital to begin setting the stage for a smooth transition back home.
In-home care. We customize the in-home care we offer to suit each individual's care requirements and the guidance they have received from their physician.
Care from our office staff. Our local office is diligent about helping facilitate the care process, relieving concerned family members of worry.
Explore our transitional care options today. Just contact Visiting Angels Lansdale to request a free consultation in Lansdale, Montgomeryville, Harleysville, Souderton, Telford, Sellersville, Pennsburg, Red Hill, East Greenville, North Wales, Hatfield, or a town in the vicinity.
Serving Montgomery County
Visiting Angels LANSDALE, PENNSYLVANIA
30 Vine St
Lansdale, PA 19446
Phone: 215-362-1100
Fax: 215-368-1104